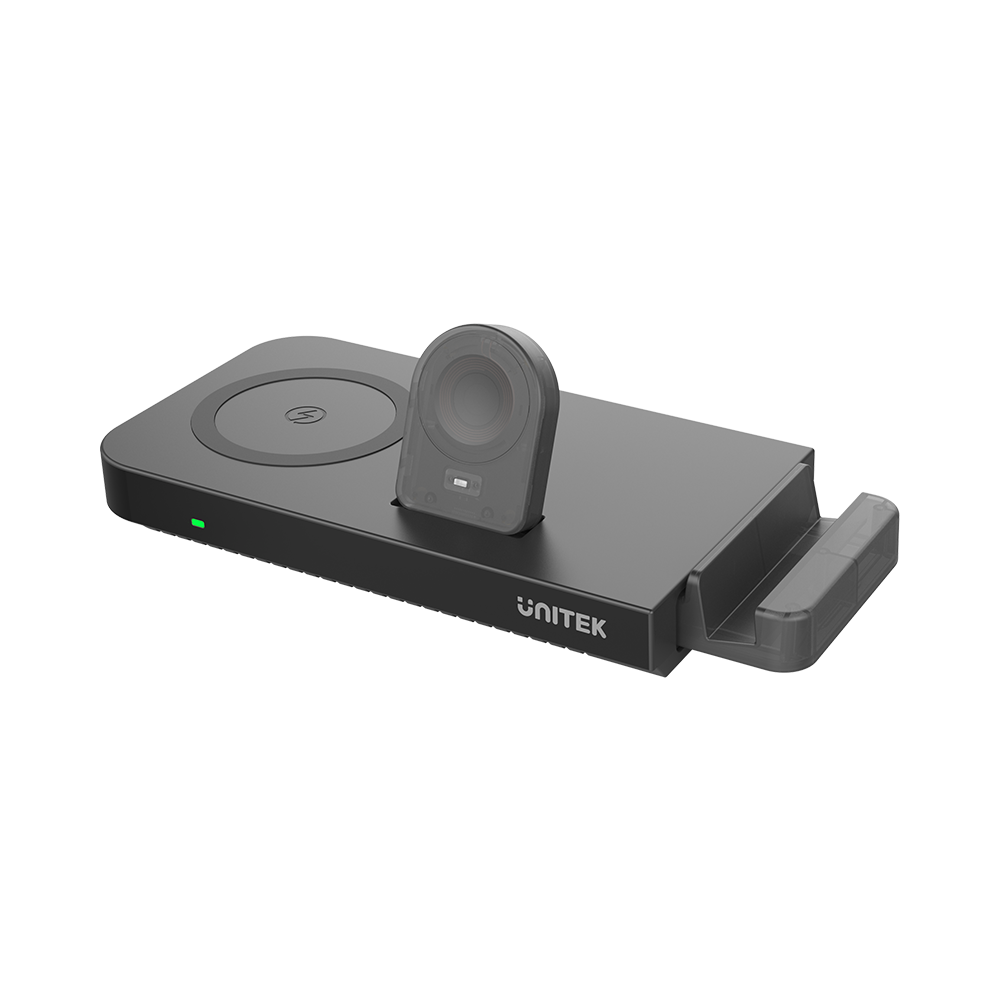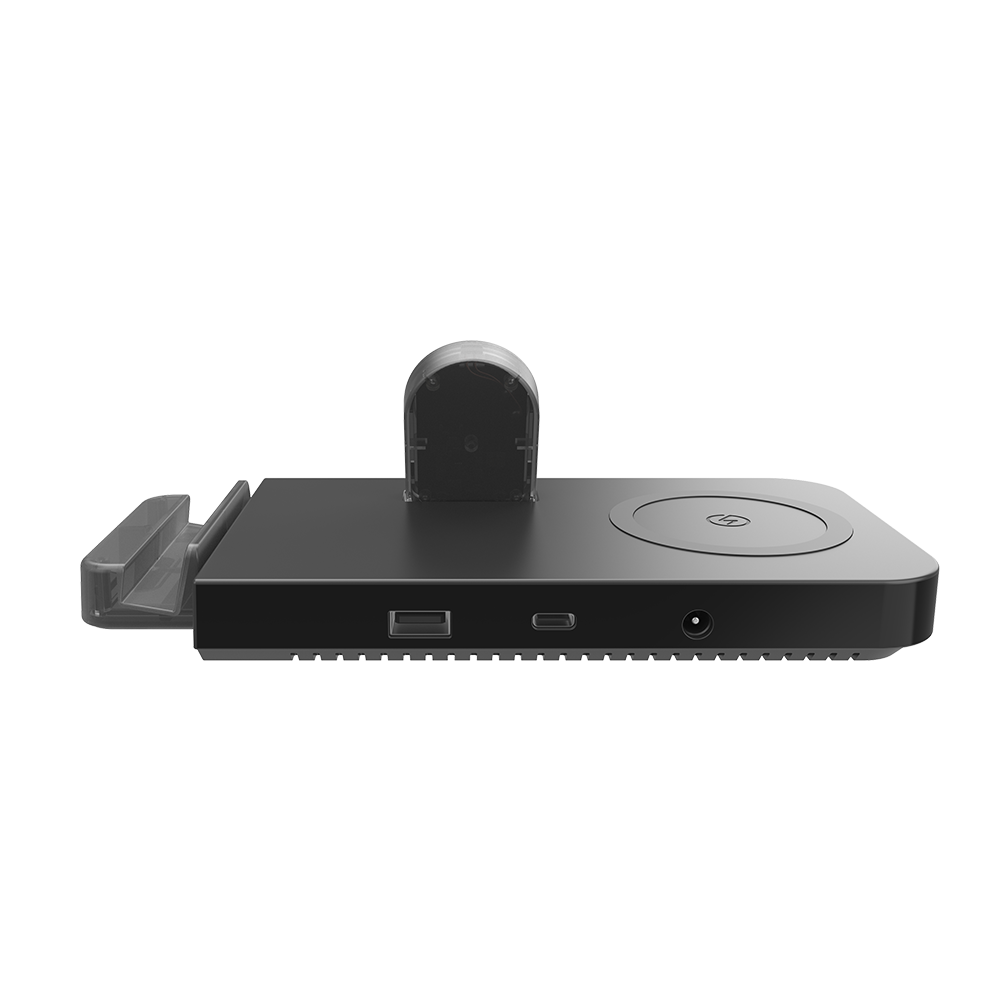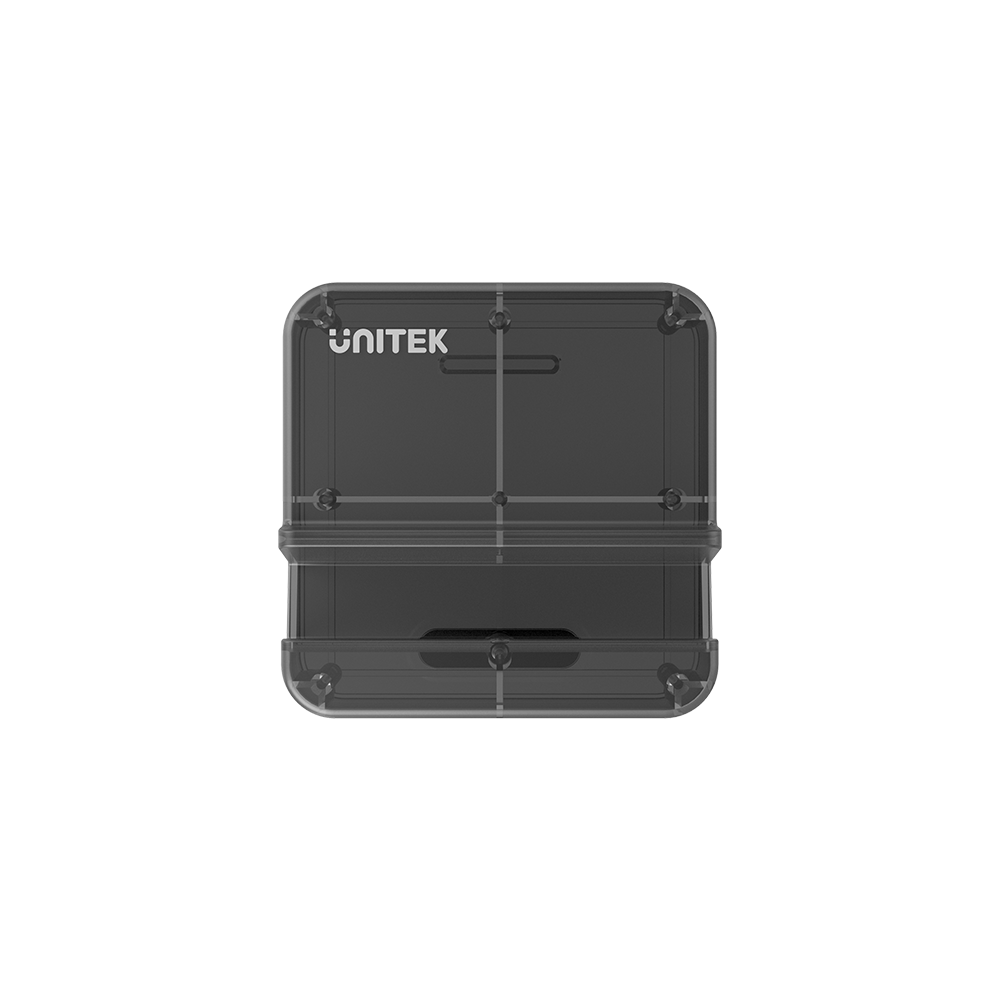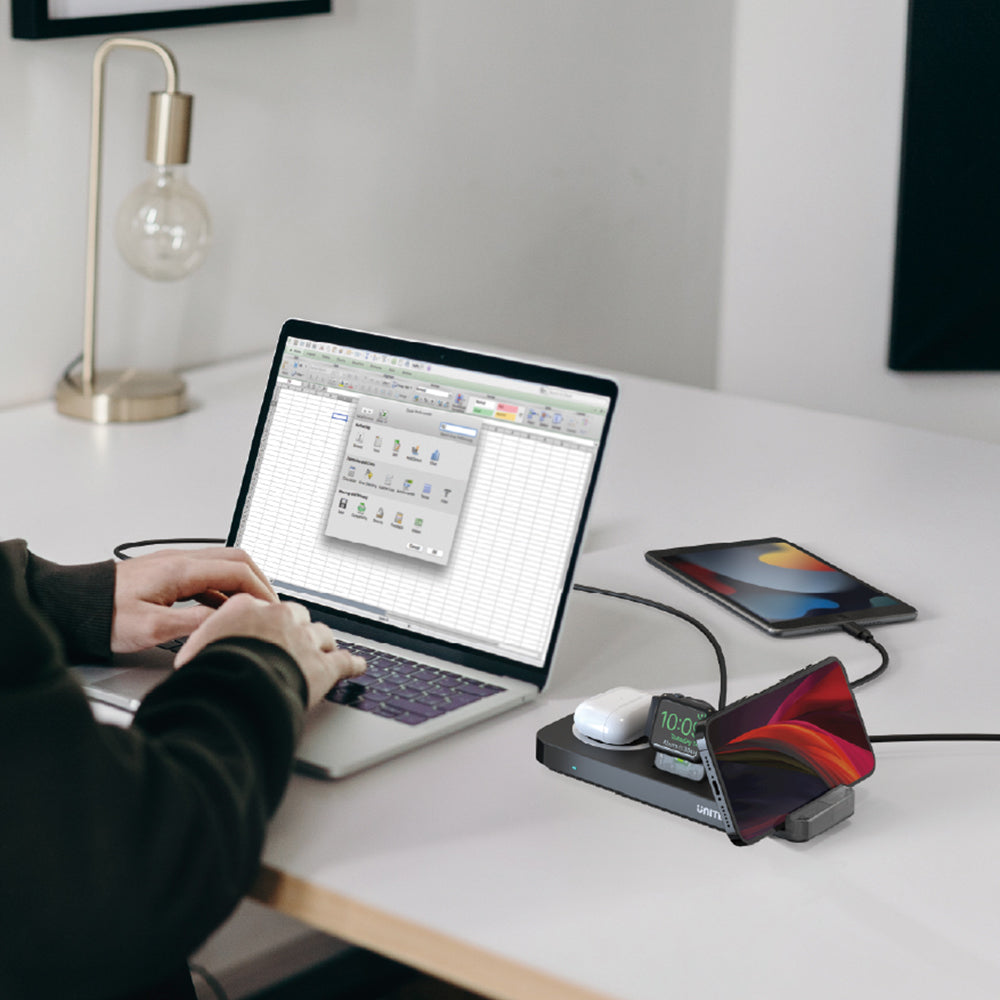 MagMighty Combo 5 5-in-1 Wireless Charging Pad
Modularize and Multi-Functional charging station that can simultaneously power up 5 devices. There are 3 wireless charging areas for your smart phone, smart watch and wireless earbuds. The charging pad also features 1 USB-A and 1 USB-C port to charge you tablet and other devices.
Product Features
Dual Port Endcap connector - UNITEK MagMighty Combo 5 Wireless Charging pad comes with a 48 W adapter, it supports 7 5 W fast wireless charging for iPhone 10 W for phones from other brands that support wireless charging), 5 W for AirPods, 2 W for Apple Watch We also design an extra USB C 30 W port and USB A 5 V 2 4 A output port so users can charge other devices.
Innovative design for the Tech Lovers - You can charge all your smart devices with this 5 in 1 charging pad at the same time This charging pad is perfect for Tech lovers who opt for a clean desk setup.
Safety Sleep Friendly - UNITEK Combo 5 Wireless Charging pad is designed with over current, over voltage, over heating, and short circuit protection, which protect you and your devices while charging LED status indicator and silent charging make sure you can have a good sleep at night.
Product Features
Dimension: 167mm x 94mm x 22mm
Material: ABS Housing
Color: Black
Ports: USB-C x 1, USB-A x 1
Input: 48W(18V 2.6A 2.6A)
Packaging Contents
1 x 5 in 1 Charging Station;
1 x Smartphone Holder;
1 x 48W Power Adapter;
1 x User Manual