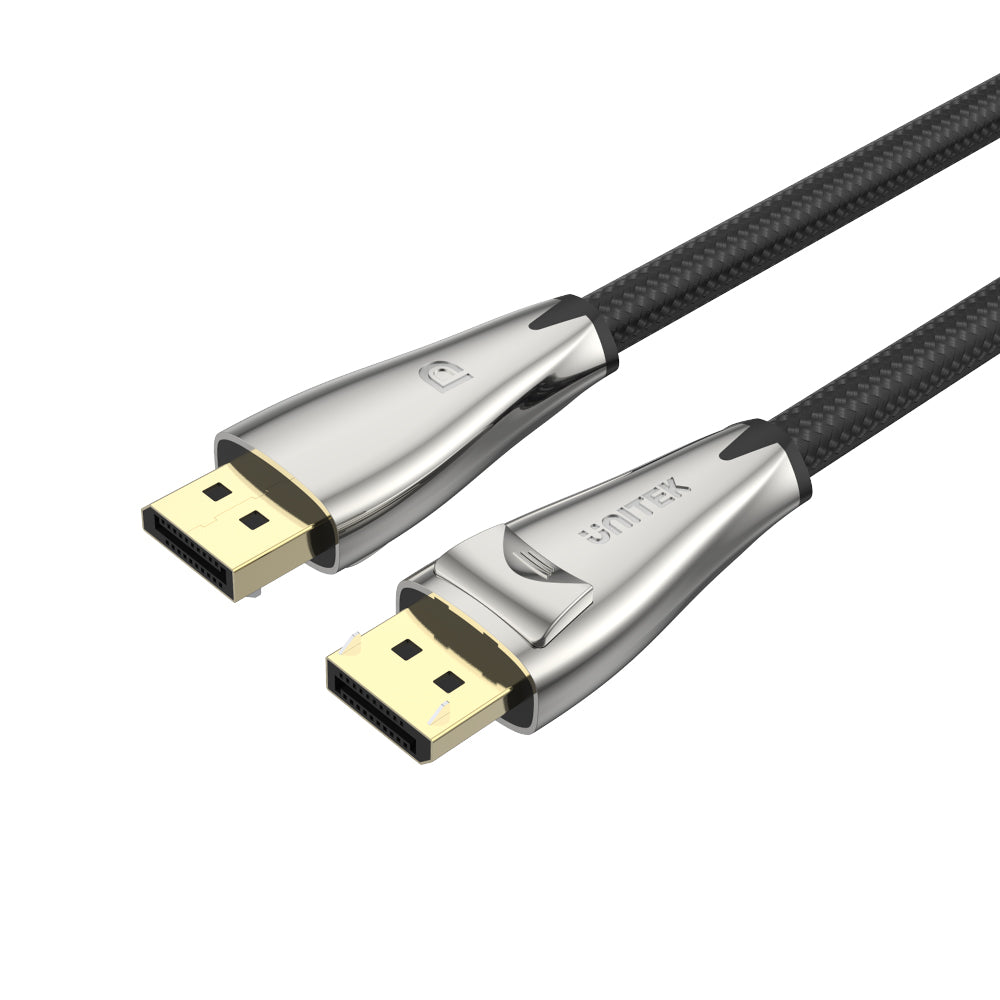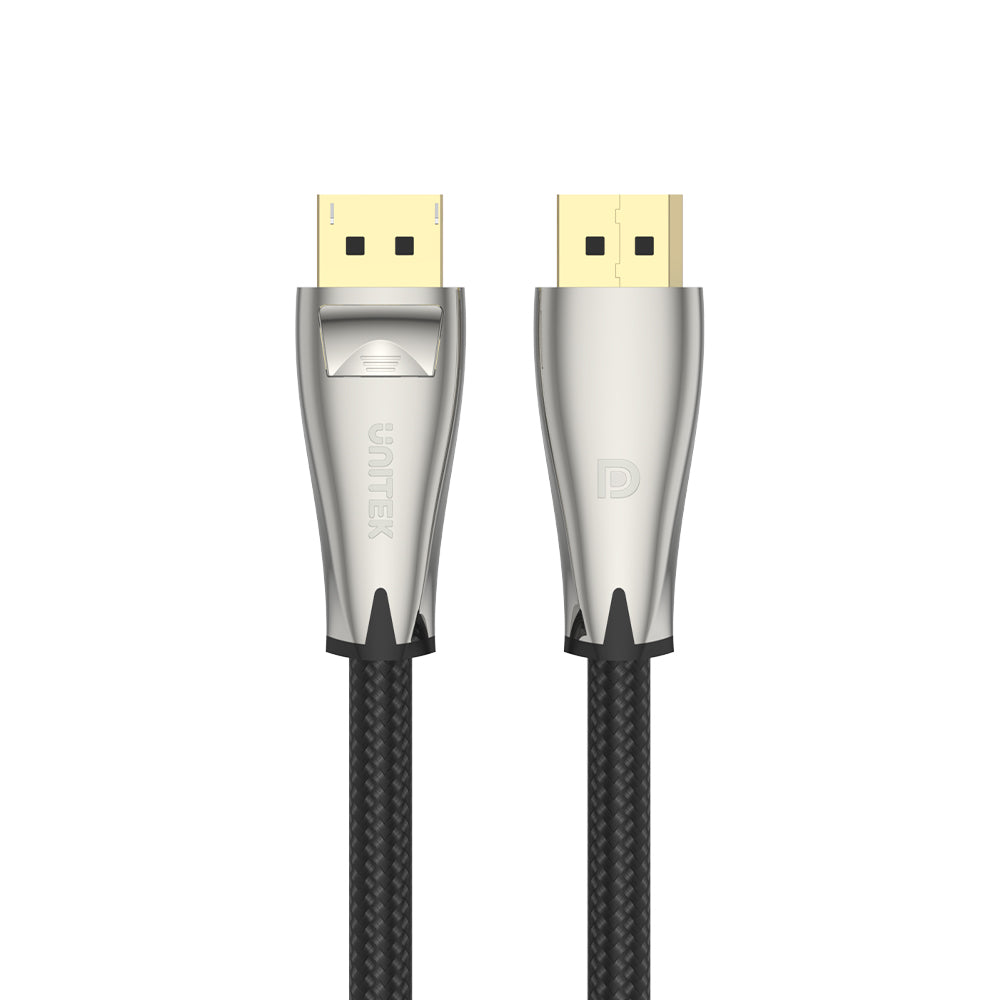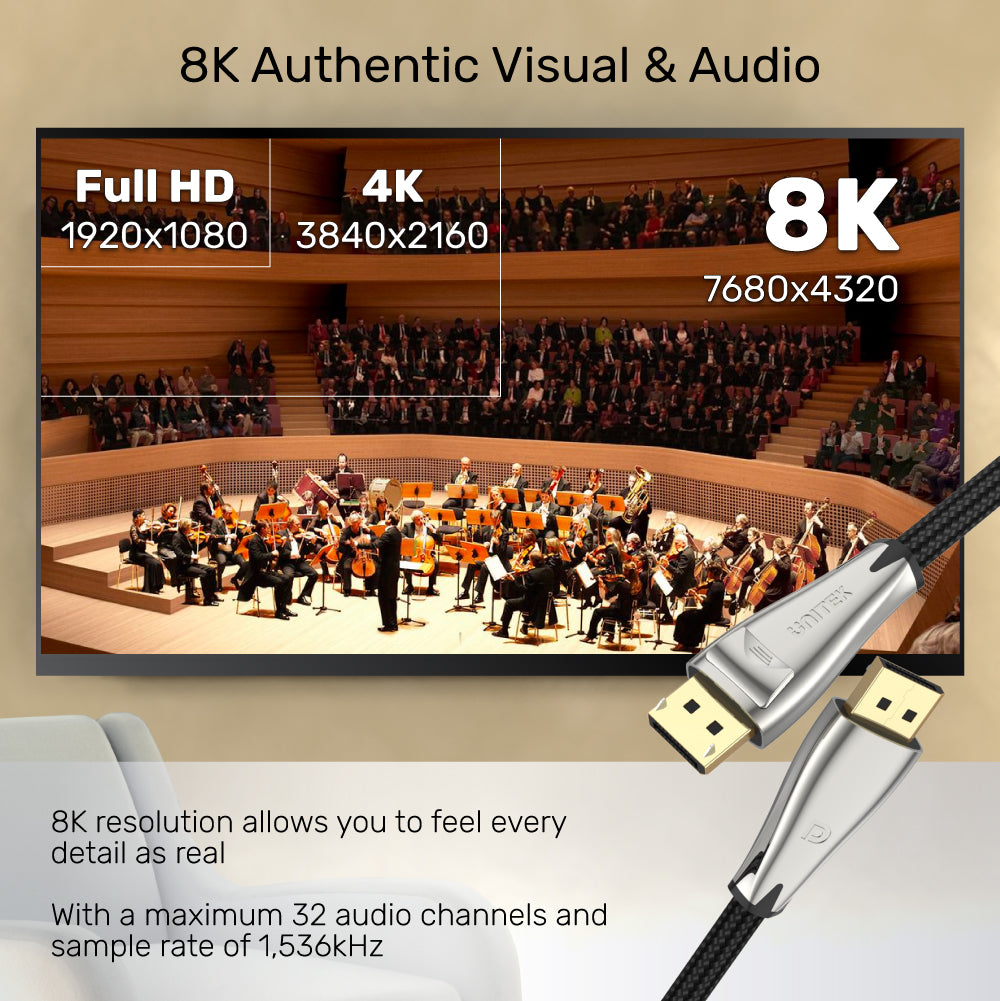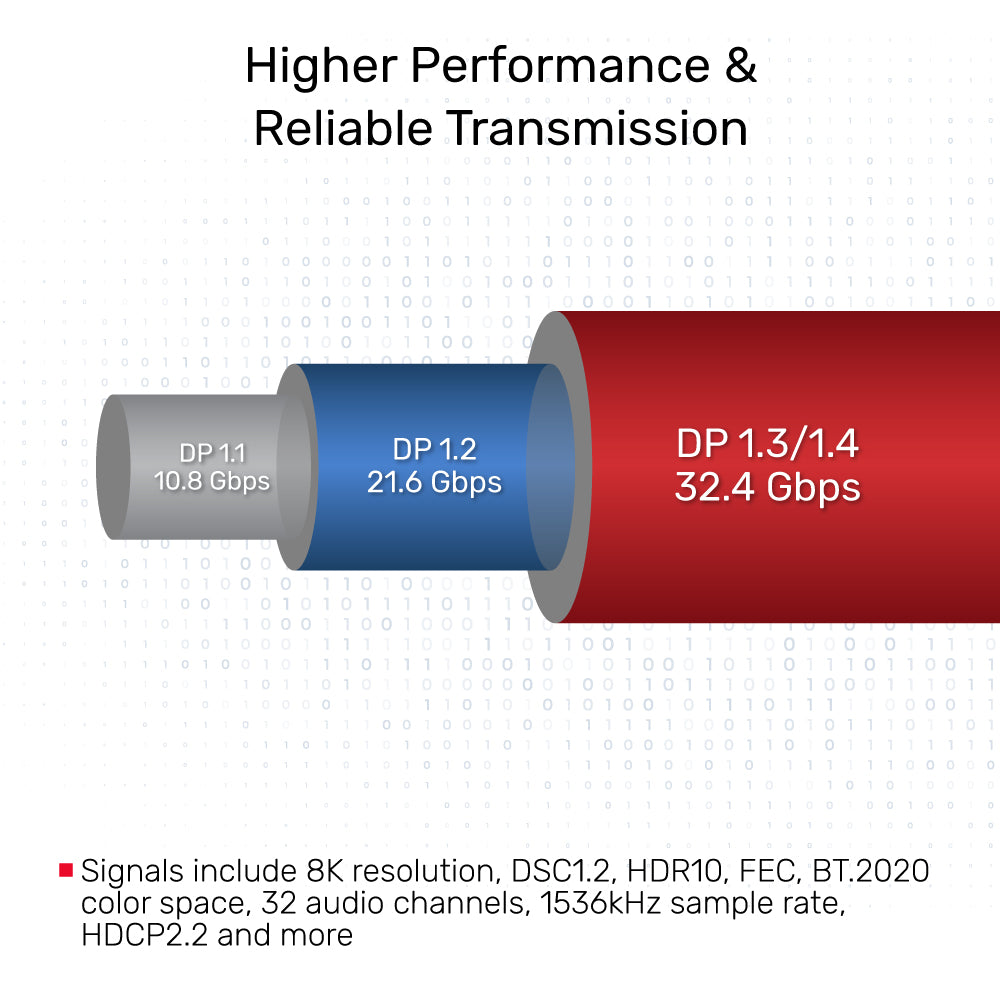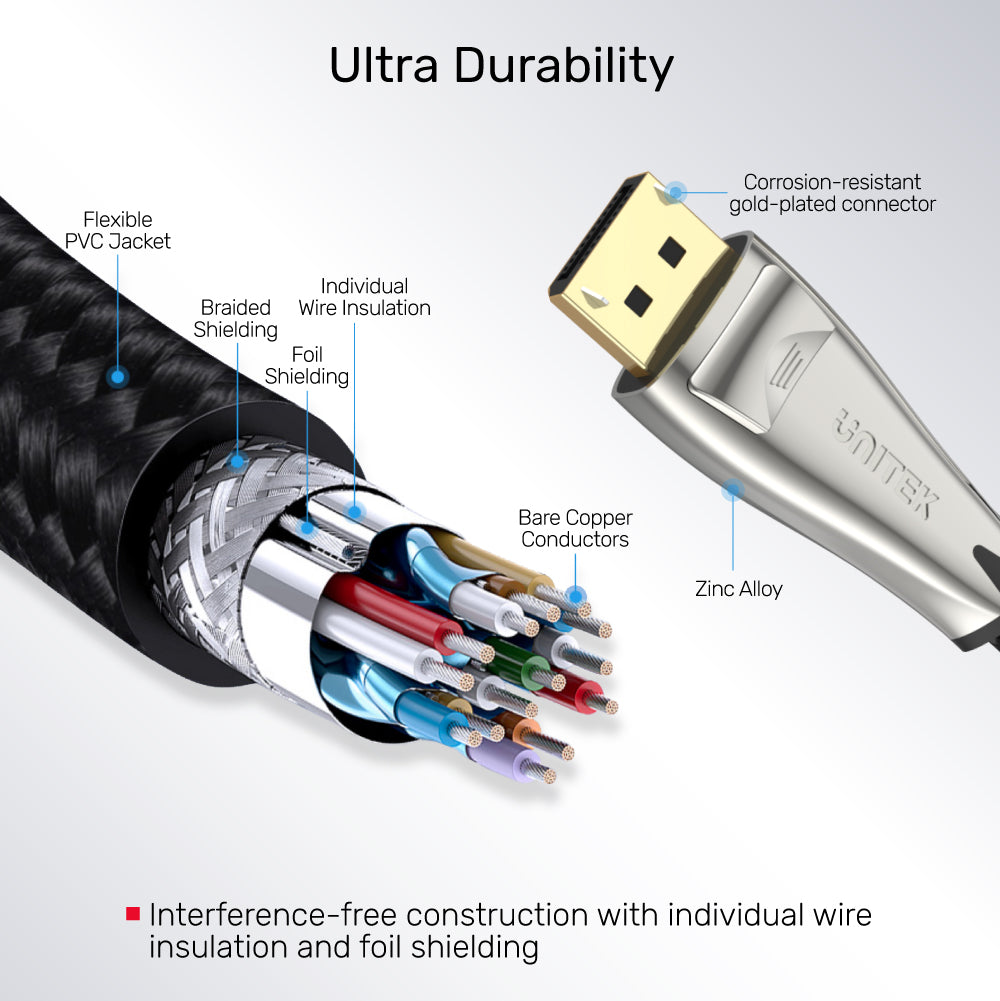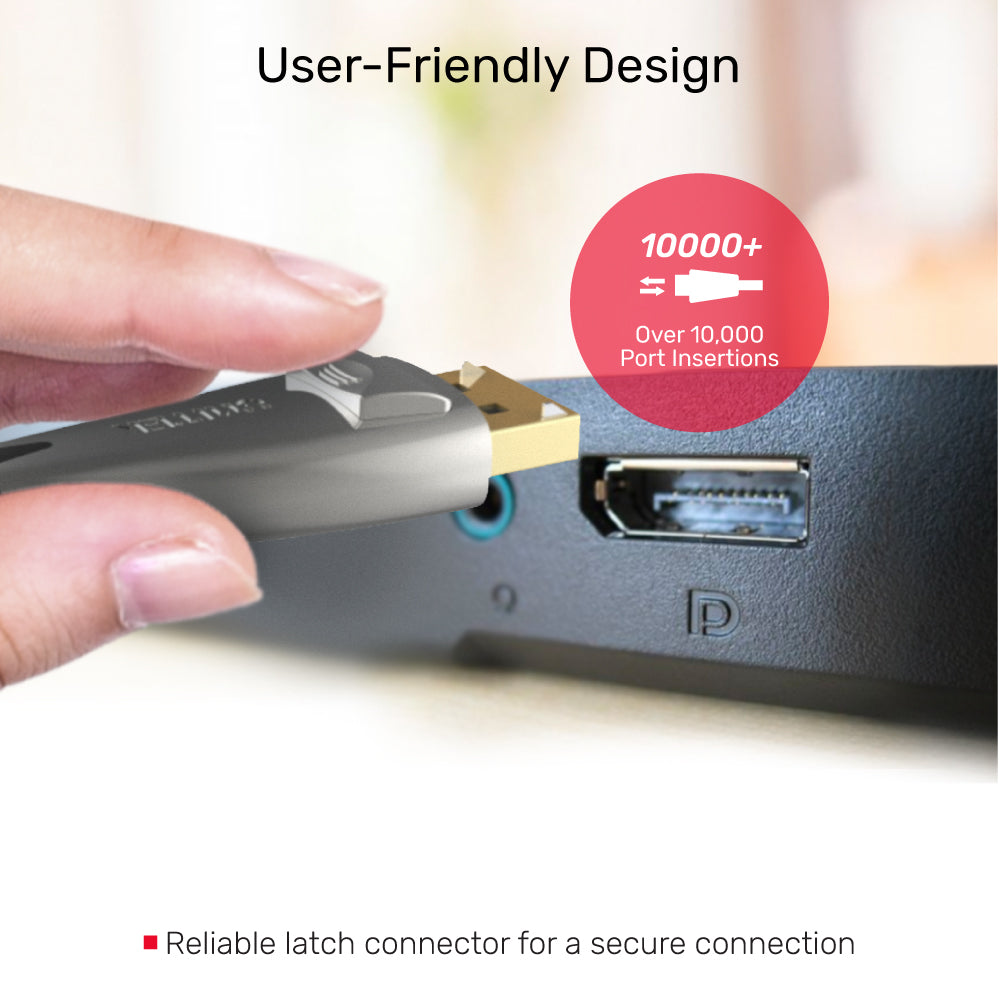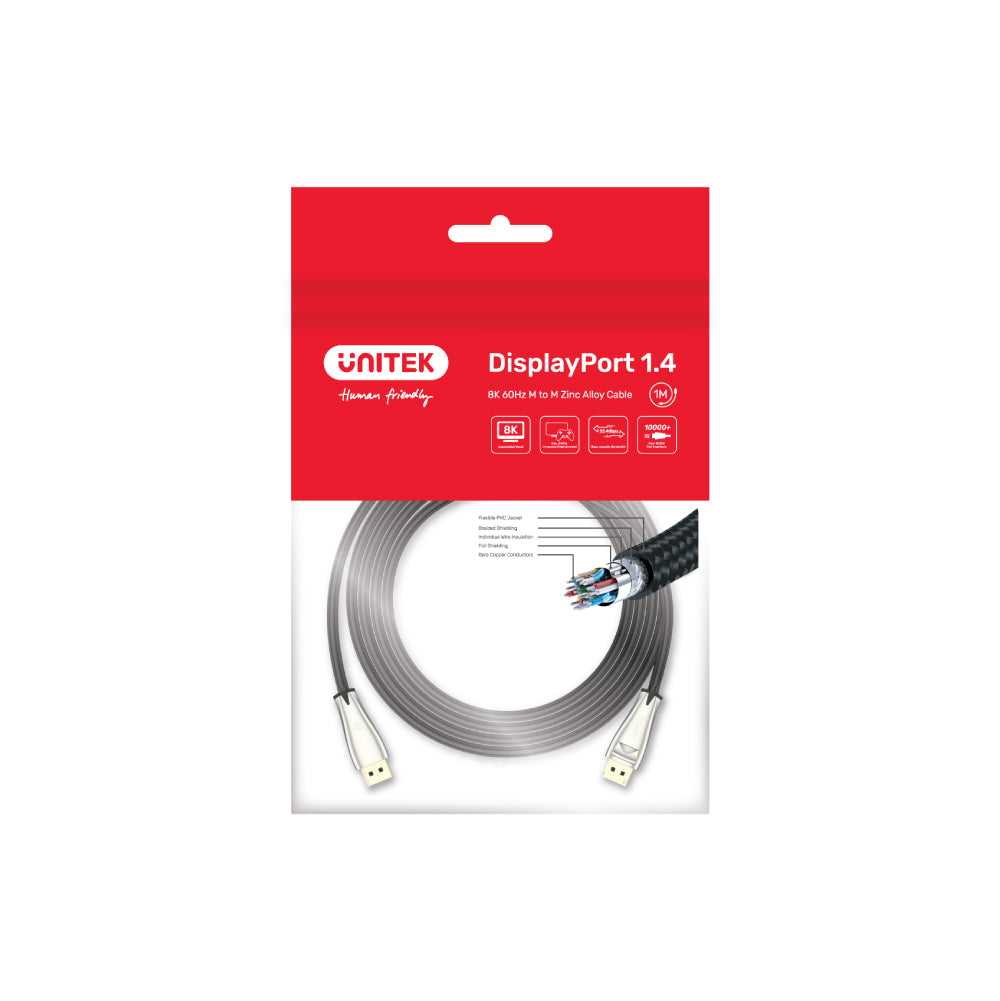 8K DisplayPort Cable (8K @60Hz, 4K 144Hz, 1440p @240Hz)
UNITEK DisplayPort 8K cable with the specification which offers the ideal values for every frame up to 8K unparalleled visual, and up to 240Hz refresh rate to let you enjoy the immersive entertainment and gaming experience.
Product Details
Design for transmitting the 8K@60Hz Ultra HD display signal.
8K DisplayPort cables are tested to ensure they support the full 32.4Gbps bandwidth.
With High Dynamic Range (HDR), contrast, depth, brightness and wider color gamut are shown at ideal values.
With Display Stream Compression (DSC) version 1.2, increasing the compression ratio up to 3:1 to ensures the increased resolutions and color depths can be transferred smooth, lossless and low-latency.
With Forward Error Correction (FEC) which overlays the DSC 1.2 transport, addresses the transport error resiliency needed for compressed video transport to external displays.
New DisplayPort technology expands audio transport capabilities such as 32 audio channels, 1536kHz sample rate and more.
Made with corrosion-resistant gold-plated connector as well as interference-free construction with individual wire insulation that wrapping the bare copper conductors with foil shielding and braided shielding.
Product Spec
| | |
| --- | --- |
| Colour | Black & Champagne Gold |
| Dimension | N/A |
| Materials | Bare Copper Conductors Braided Cable Coat Zinc-Alloy Housing Gold-Plated Connectors |
| Upstream | DisplayPort |
| Downstream | DisplayPort |
| Input | N/A |
| Output | N/A |
| Cable Length of Attached Cable | 1M/ 1.5M/ 2M/ 3M |
| Packaging Content | 1 x 8K DisplayPort Cable (8K @60Hz, 4K 144Hz, 1440p @240Hz) Regular price 1 x User Manual |