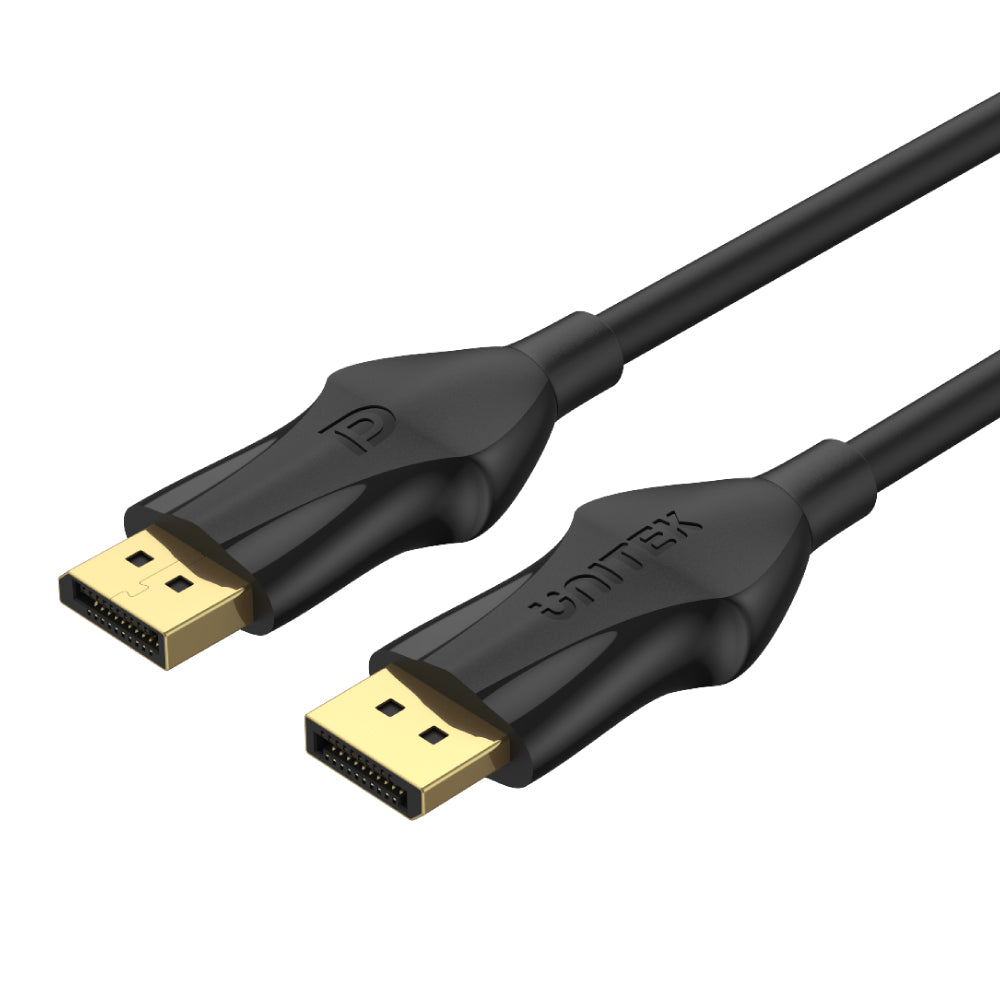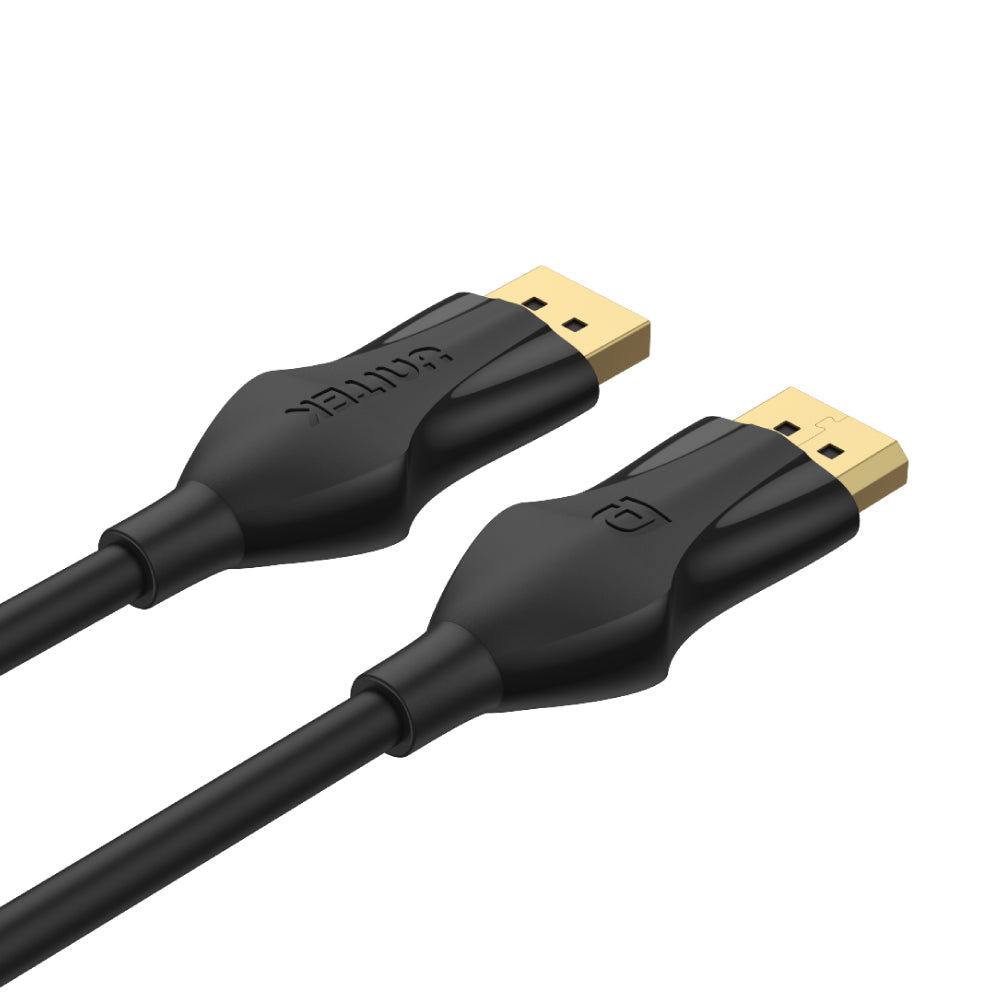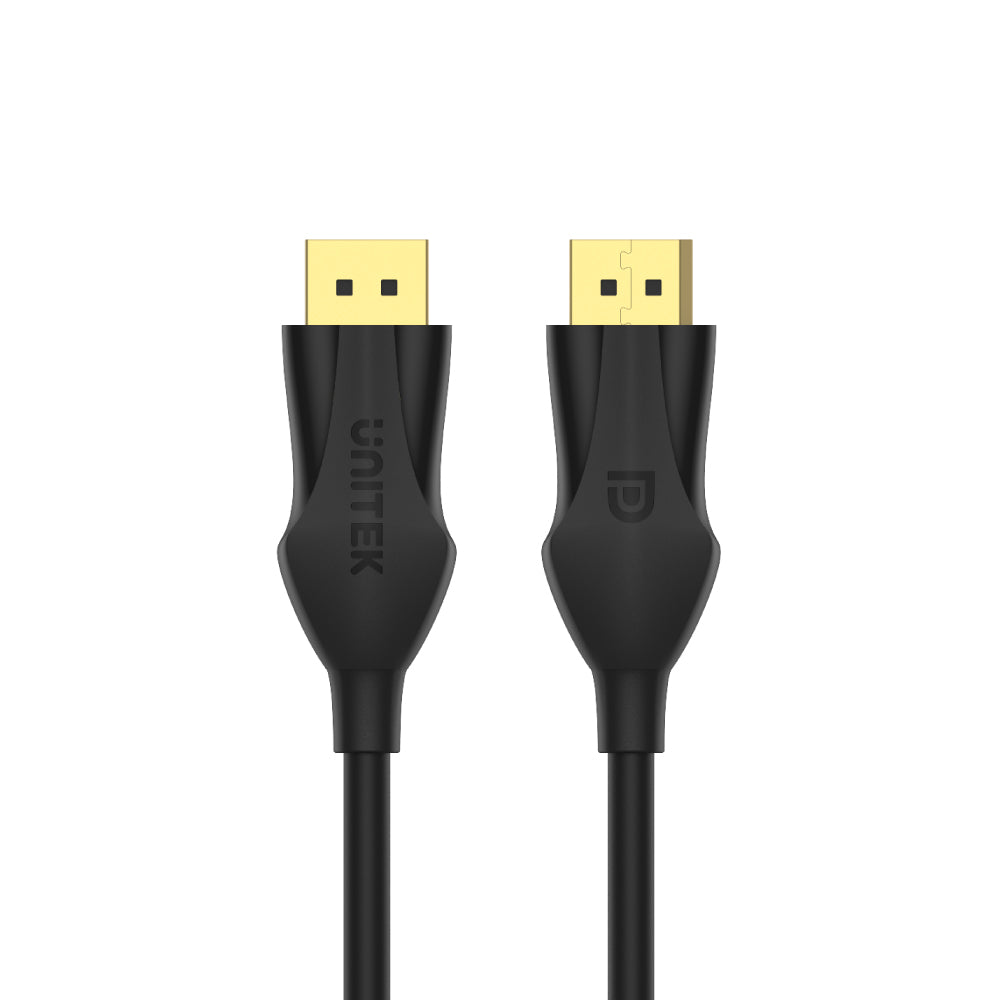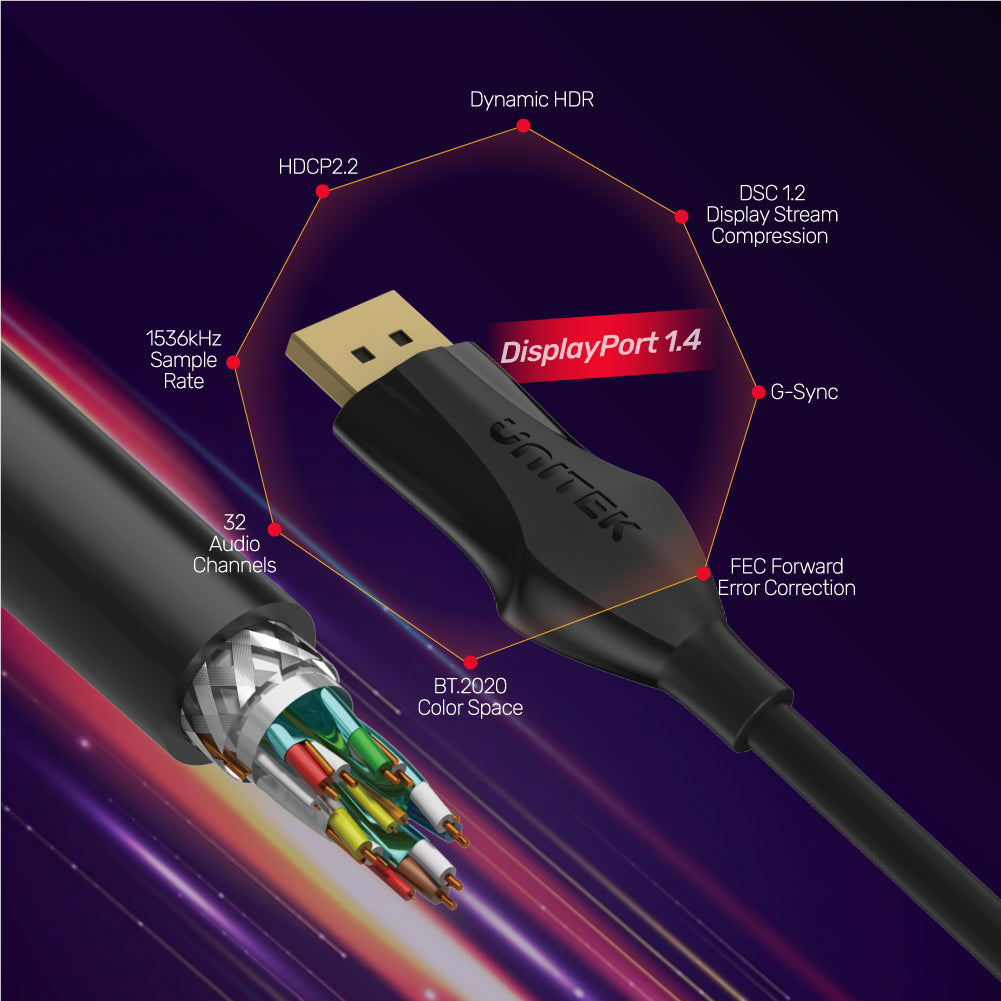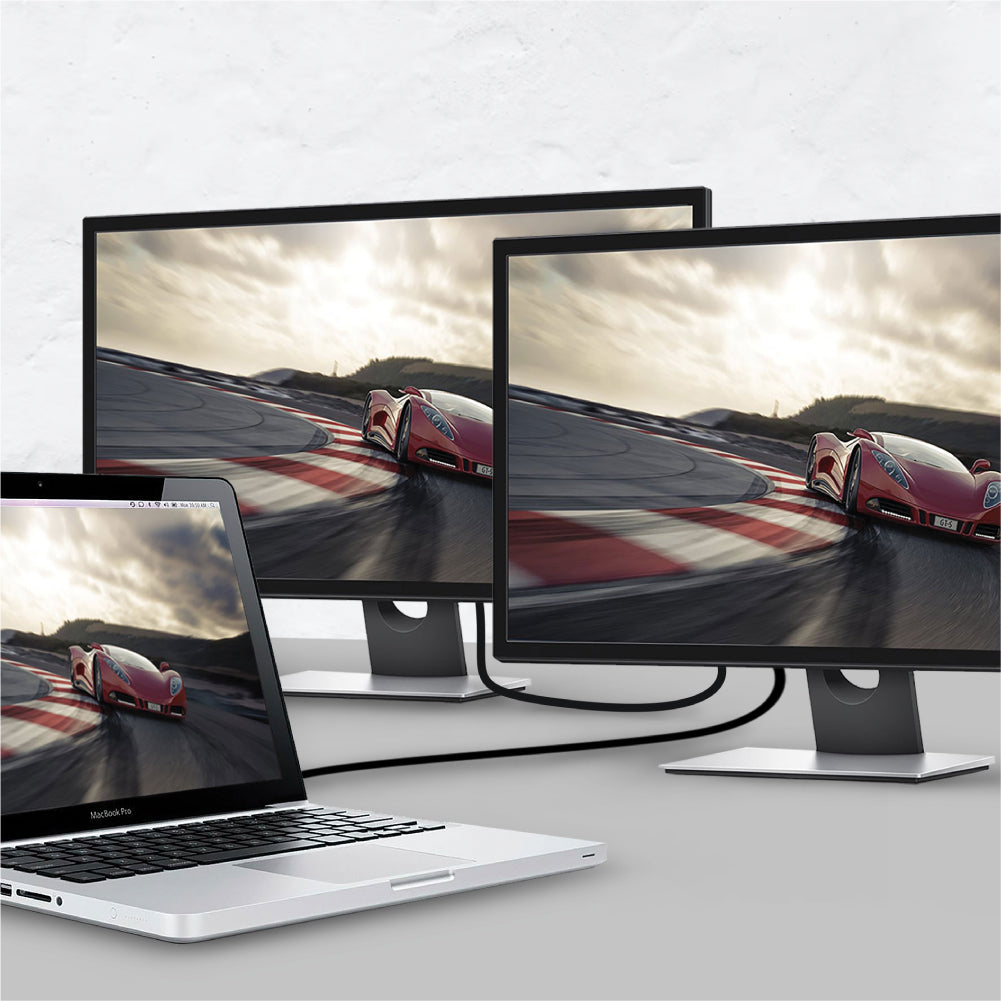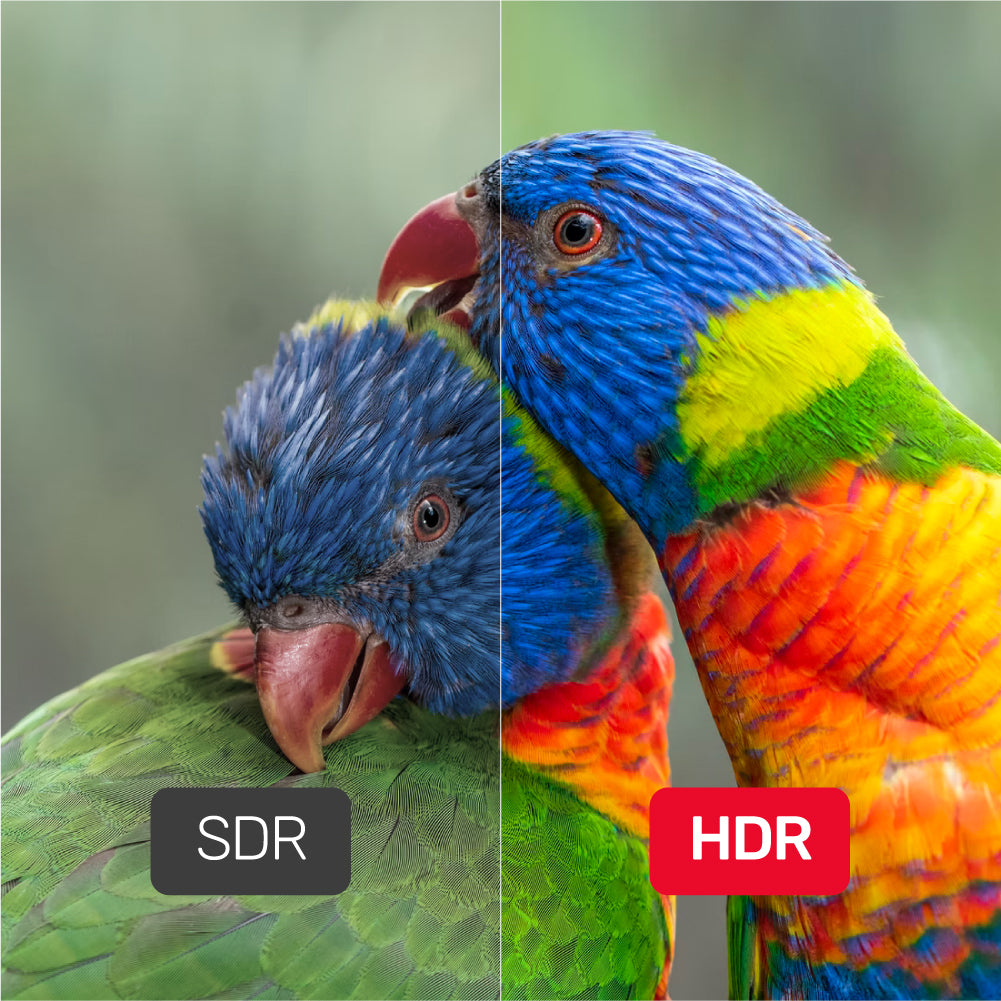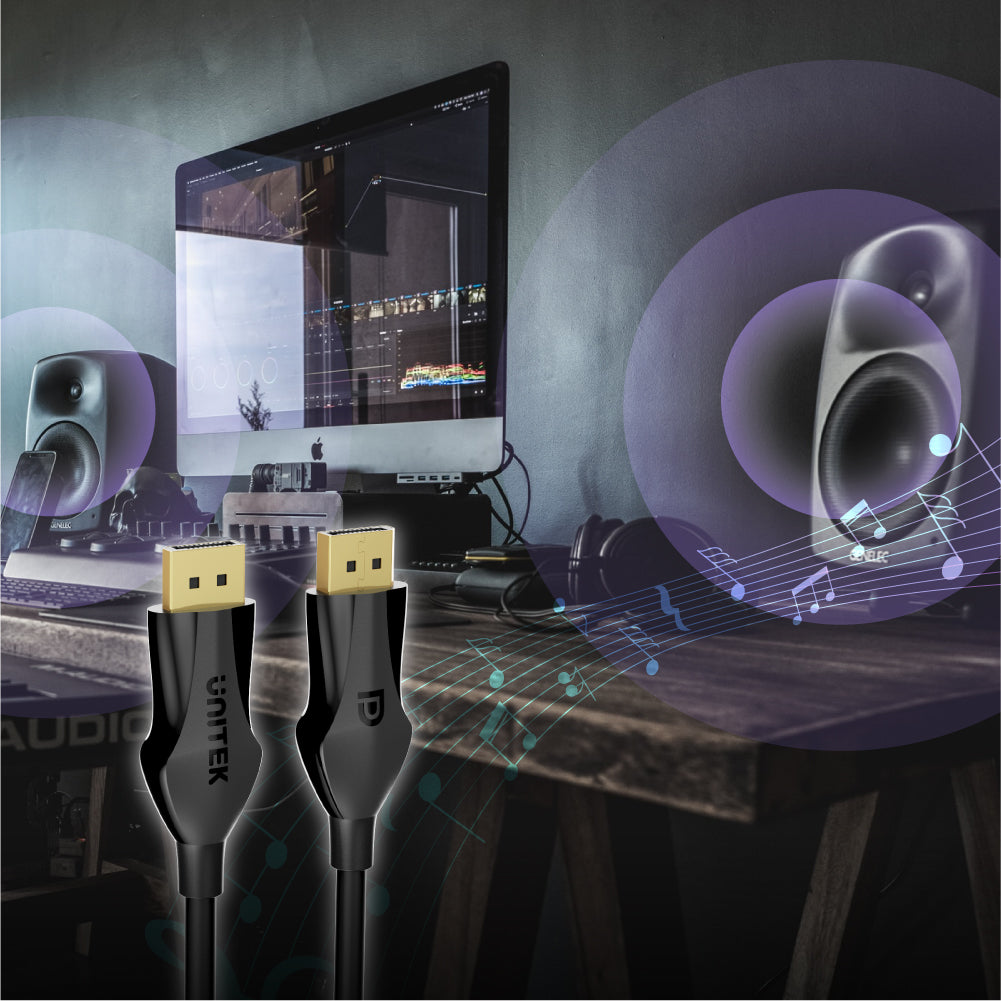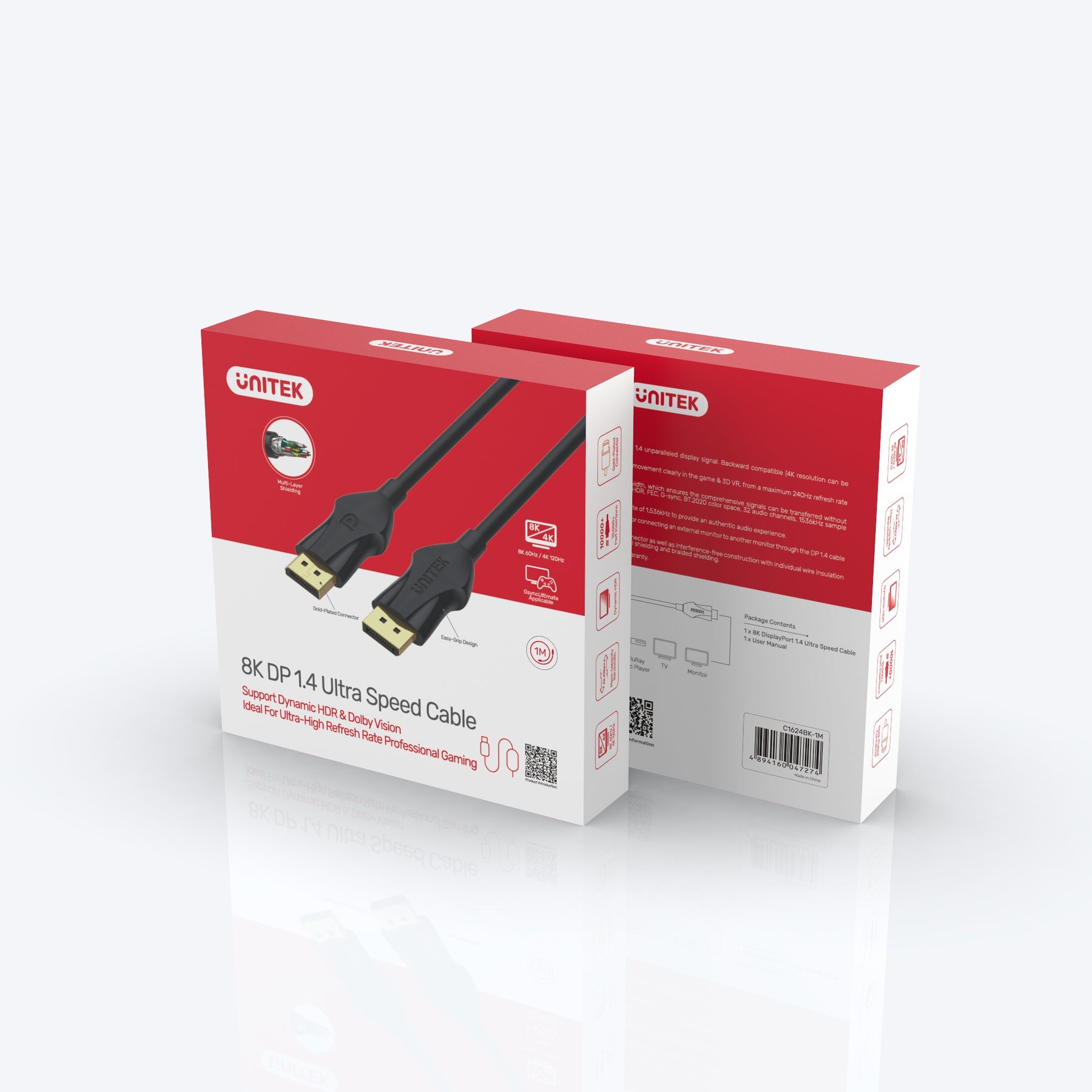 8K DisplayPort 1.4 Cable in Black (8K @60Hz, 4K 144Hz, 1440p @240Hz)
UNITEK DP 1.4 cable with the specification which supports for Display Stream Compression 1.2 (DSC), FEC, Dynamic HDR metadata etc., offers the ideal values for every frame up to 8K unparalleled visual, and up to 240Hz refresh rate to let you enjoy the immersive entertainment and gaming experience.
Product Description
Design for transmitting the 8K@60Hz DisplayPort 1.4 unparalleled display signal. Backward compatible (4K resolution can be 144HZ refresh rate).
Ideal for immersive entertainment. Perceive every movement clearly in the game & 3D VR, from a maximum 240Hz refresh rate to 60Hz in 8K.
Meets VESA Standard that up to 32.4Gbps bandwidth, which ensures the comprehensive signals can be transferred without latency, including 8K resolution, DSC1.2, Dynamic HDR, FEC, G-sync, BT.2020 color space, 32 audio channels, 1536kHz sample rate, HDCP2.2, and more.
With a max. of 32 audio channels, provides an authentic audio experience.
Multi-Stream Transport (MST) supported, suitable for connecting an external monitor to another monitor through the DP 1.4 cable to extend/ mirror.
• Made with the corrosion-resistant gold-plated connector as well as interference-free construction with individual wire insulation that wrapping the bare copper conductors with foil shielding and braided shielding. Tested rigorously for 10,000+ secure insertions guaranty.
Product Spec
Color
Black
Material
Durable PVC
Upstream
DisplayPort
Downstream
DisplayPort
Length
1m/2m/3m/5m/10m
Package Content
1 x 8K DisplayPort 1.4 Cable
1 x User Manual