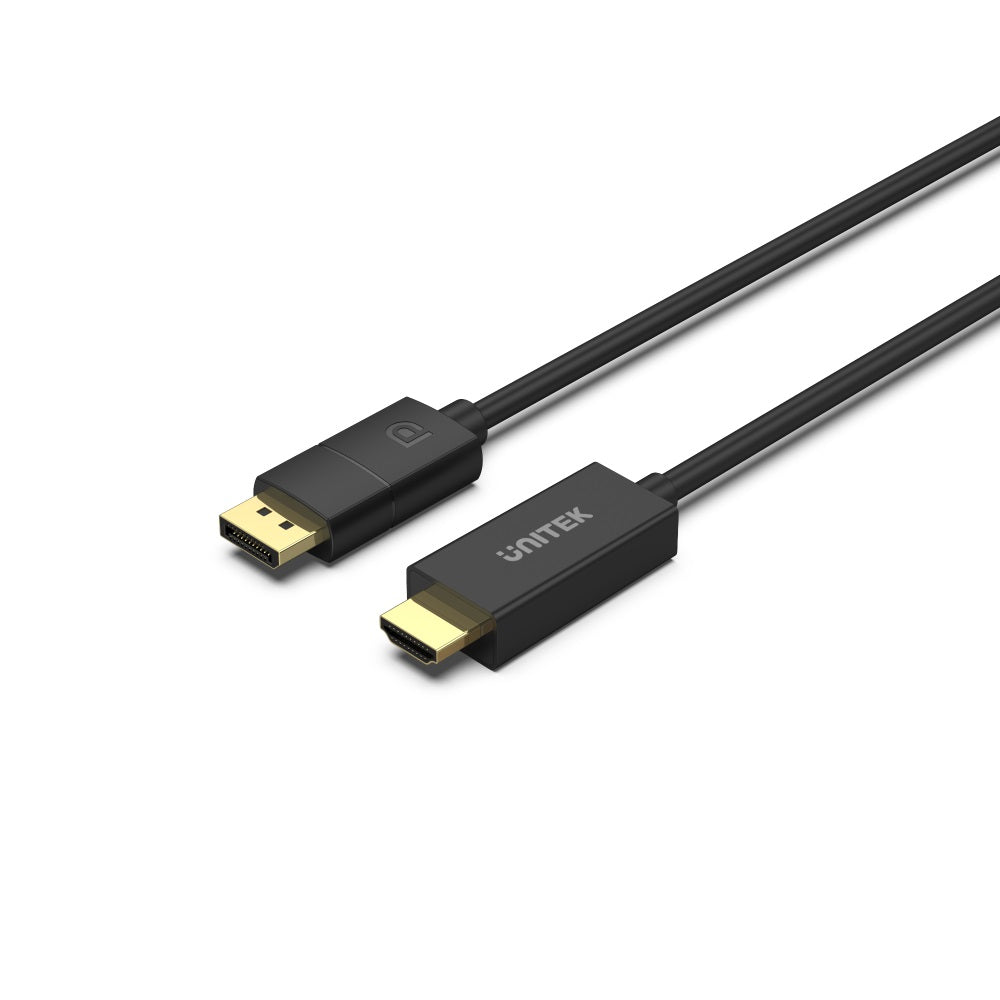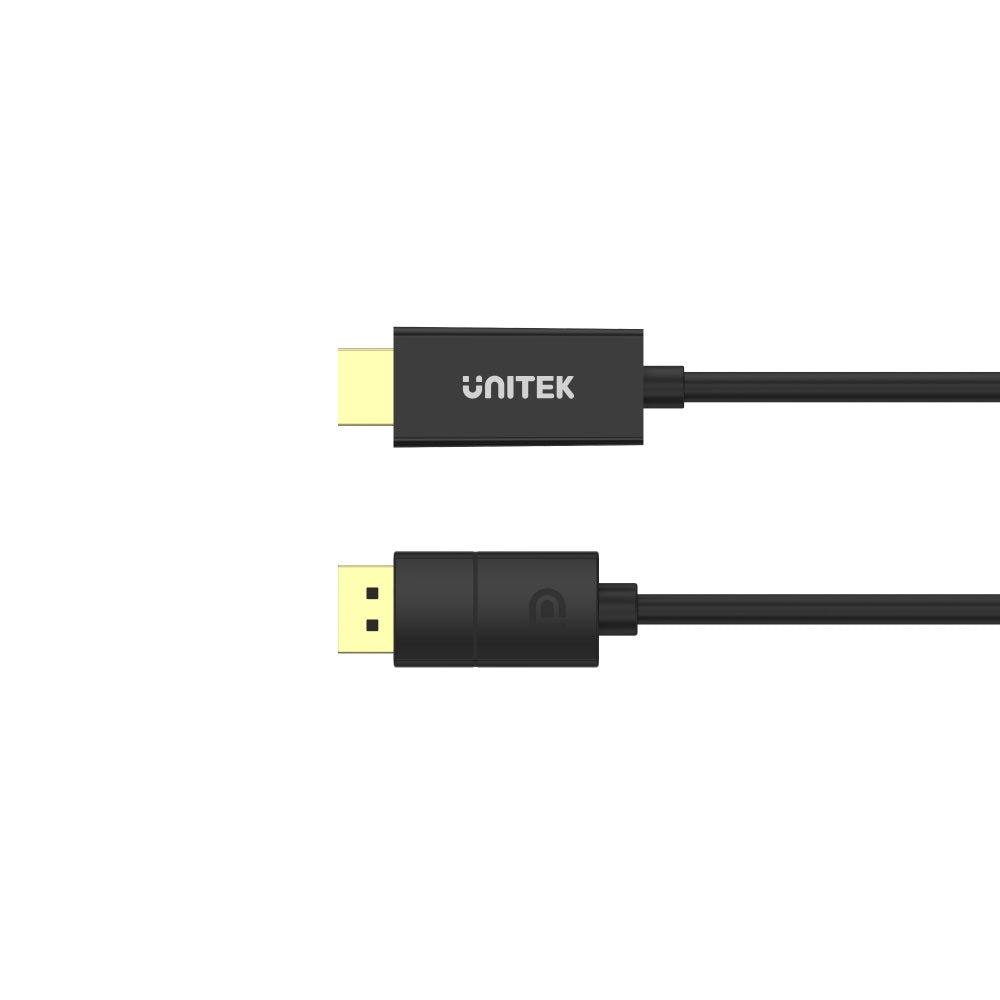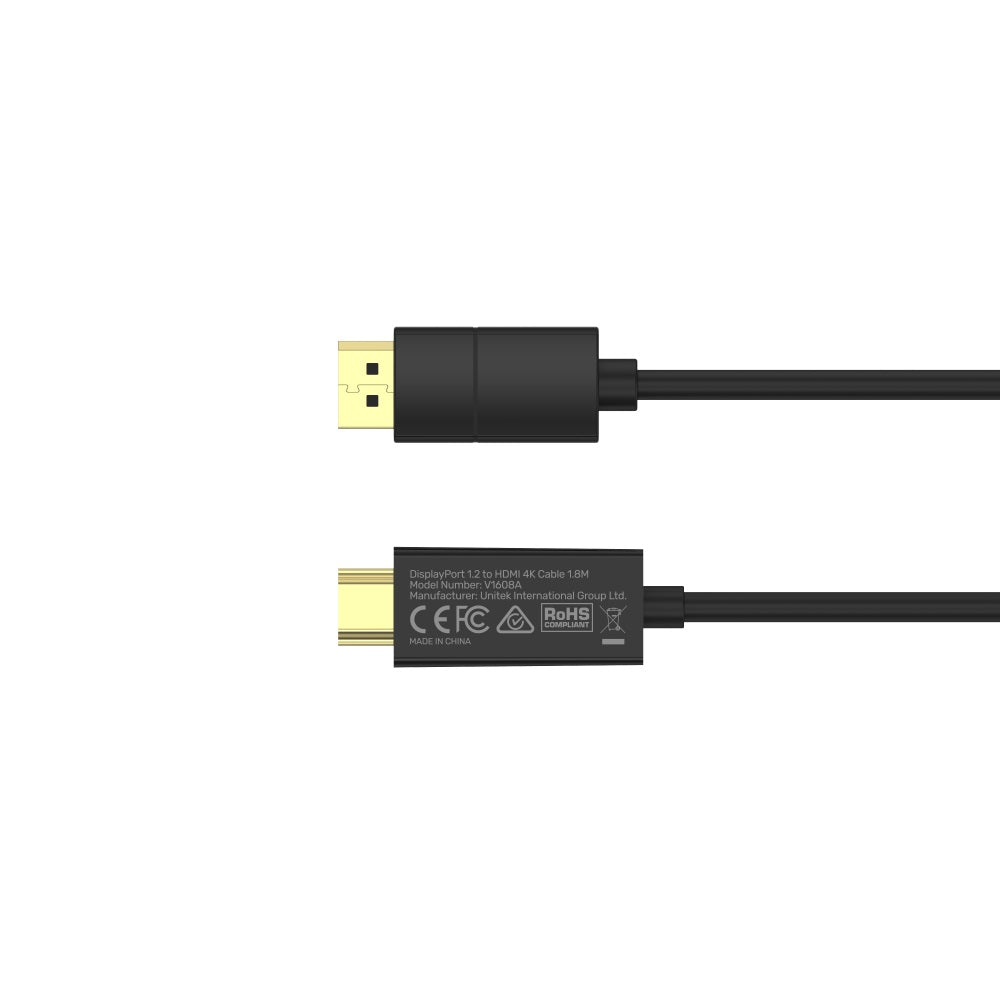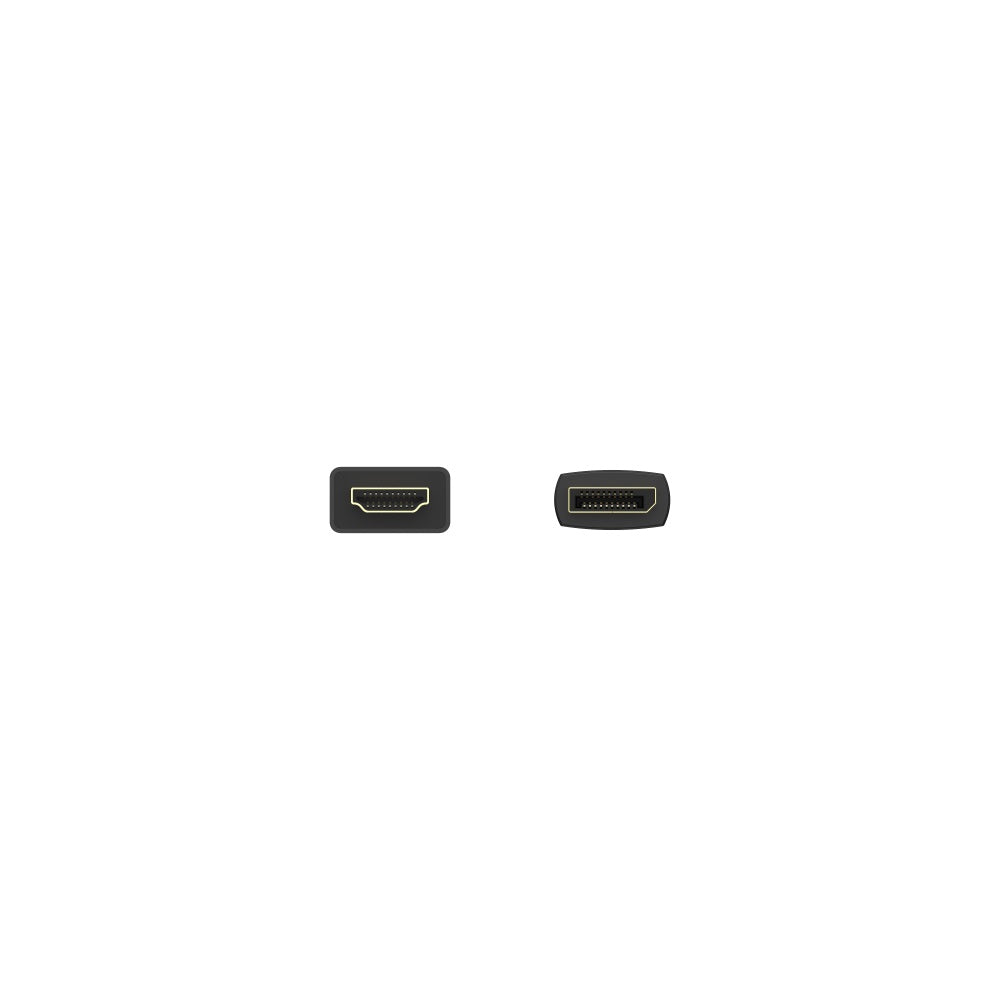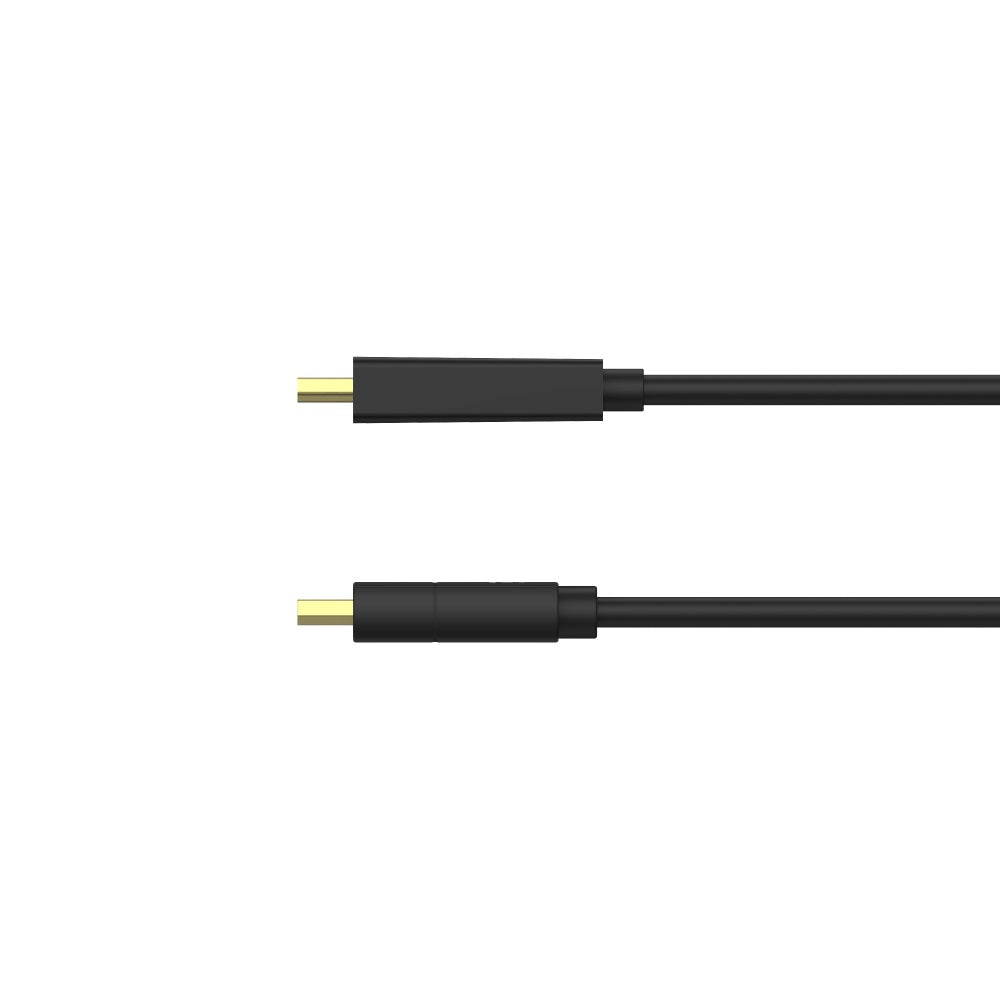 DP 1.2 to HDMI 4K Cable 1.8M
This DisplayPort to HDMI Cable connects a computer, laptop, or other source device with DisplayPort to an HDMI television or monitor.
Product Features
4K Video & Authentic Audio - Supports resolution up to UHD 4K@60Hz and High-Definition Audio for a full range of audio types.
Unidirectional Cable - DisplayPort to HDMI is NOT bi-directional. It only connects to a display with HDMI.
Stream with HDCP2.2 - Allows you to broadcast Netflix, DisneyPlus, or any other OTT contents which are digitally protected onto your monitor.
Clutter-Free Installation - At 1.8m in length, this cable eliminates the need for excess adapters and cabling, ensuring a tidy installation.
Specification
尺寸
37 x 21 x 11.9mm (DP Side)
45 x 21.8 x 12mm (HDMI Side)
物料/顏色
PC plastic / Black
長度
1.8M
上行
DisplayPort Male
下行
HDMI Male
Package Contents
1 x DP 1.2 to HDMI 4K Cable 1.8M
1 x User Manual