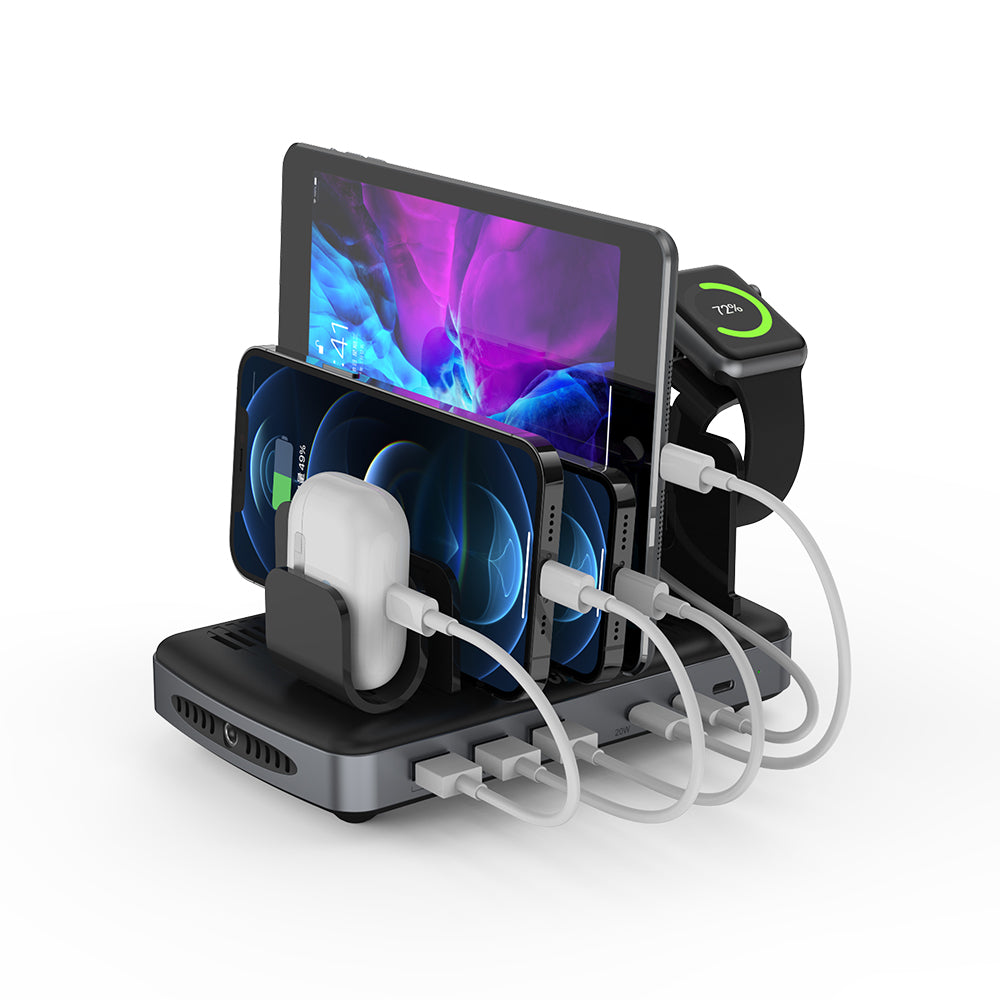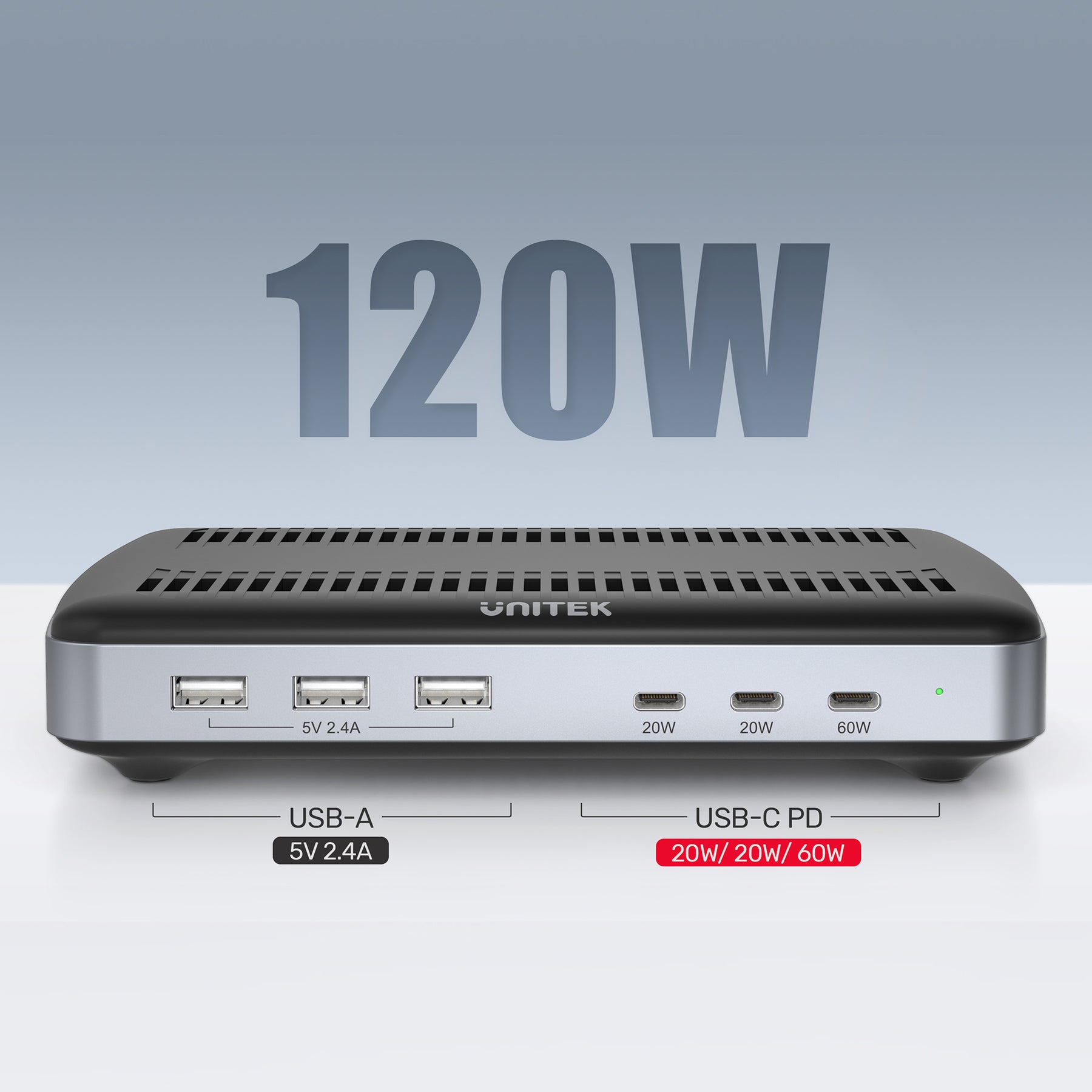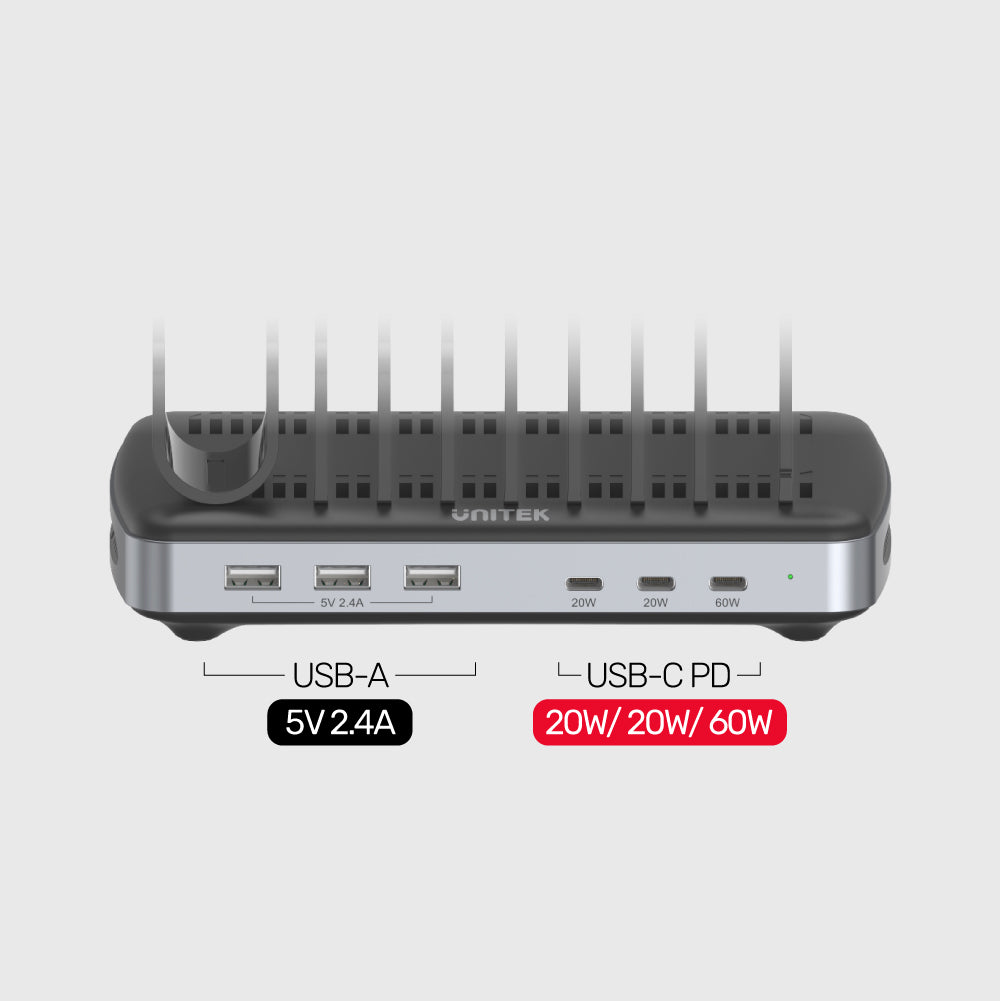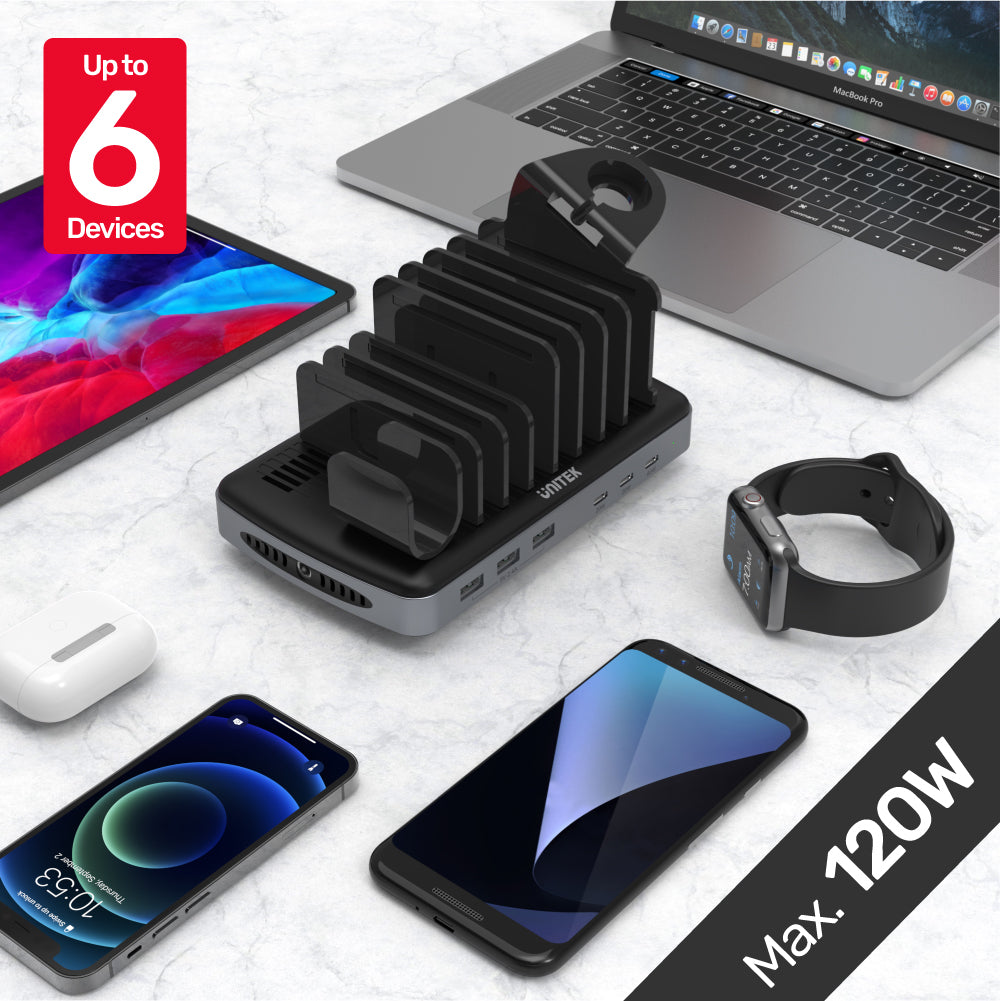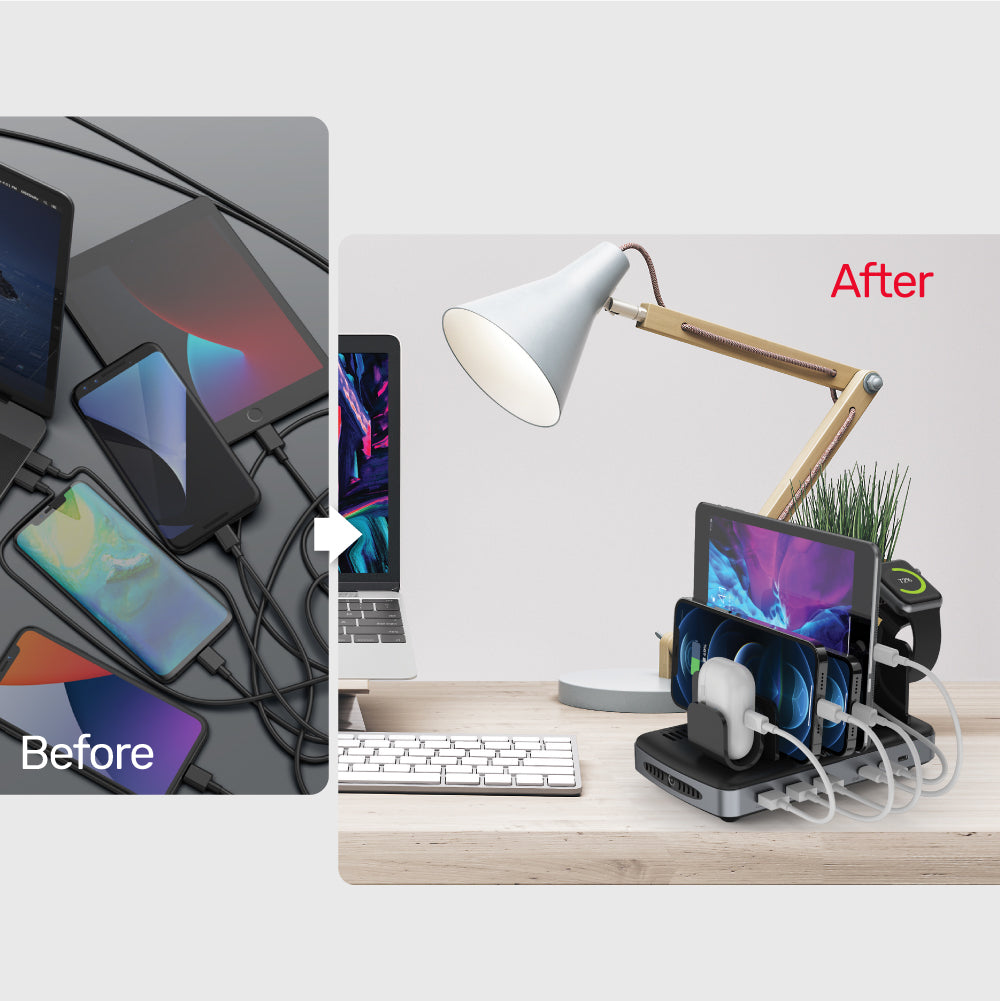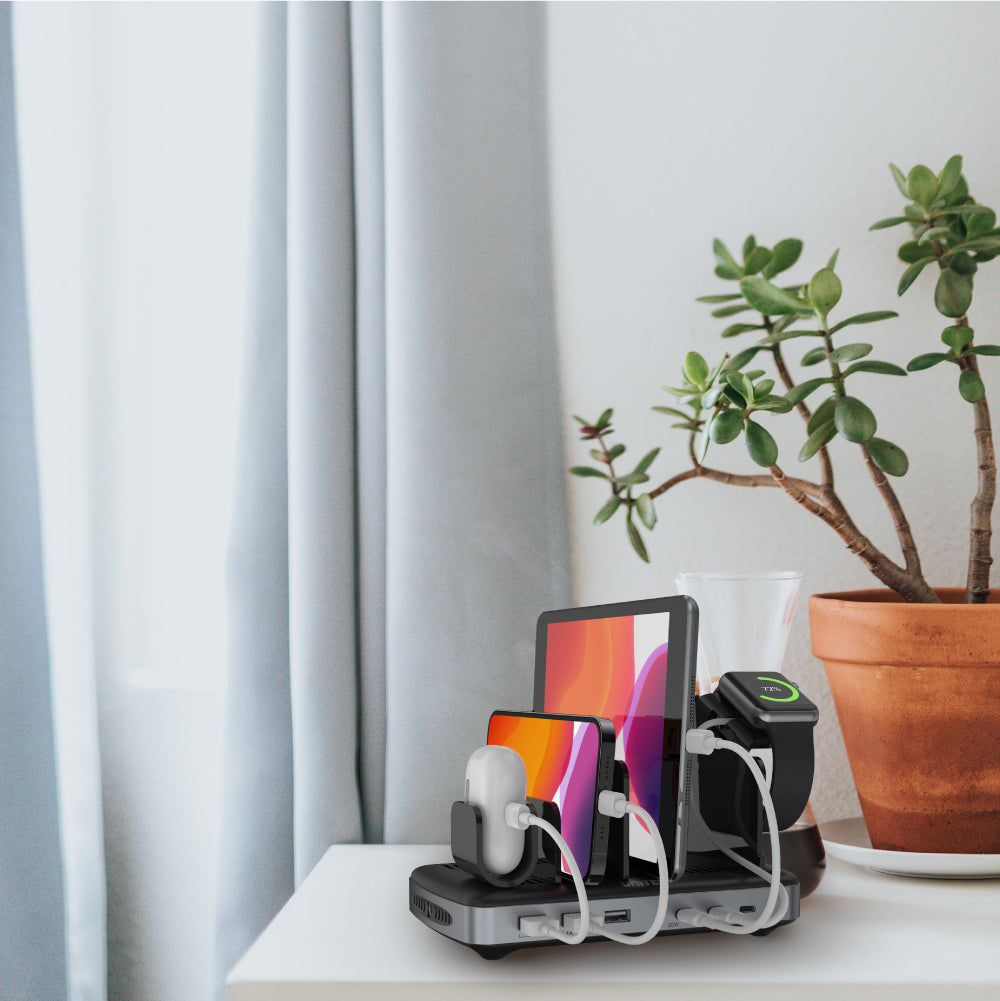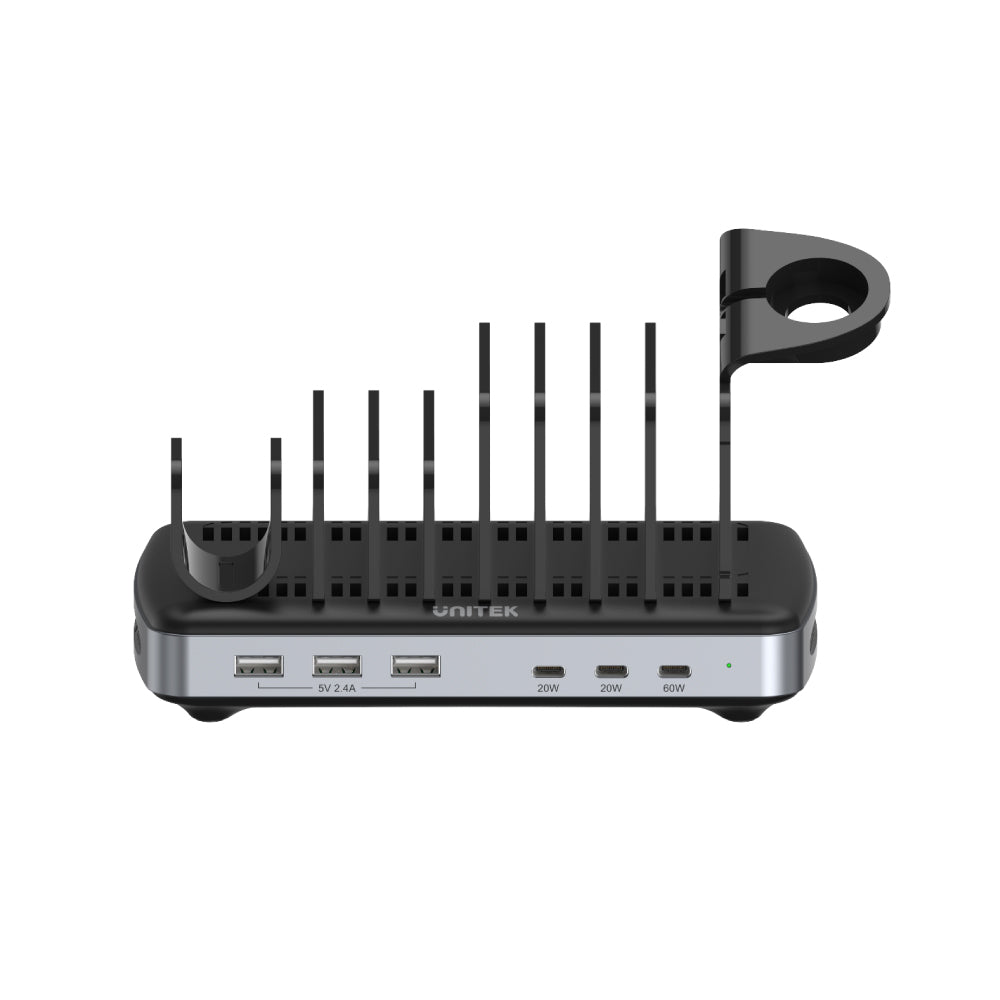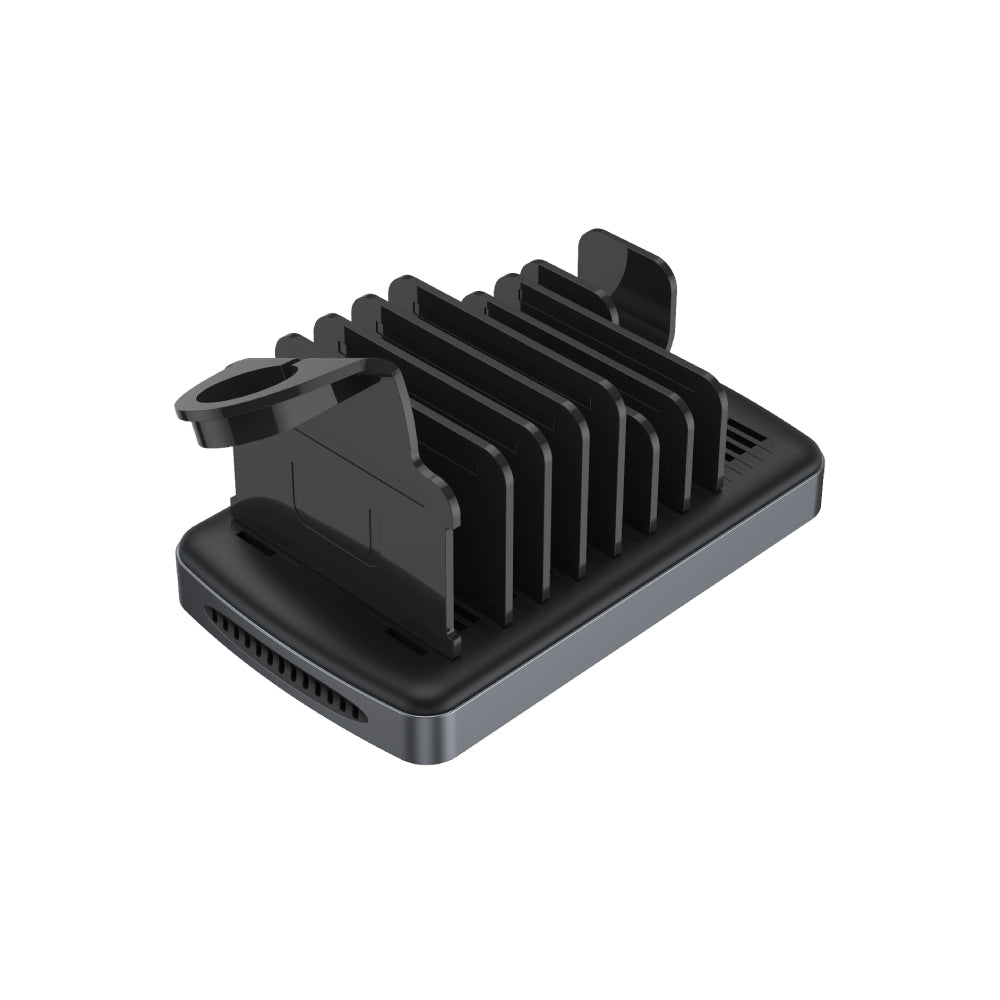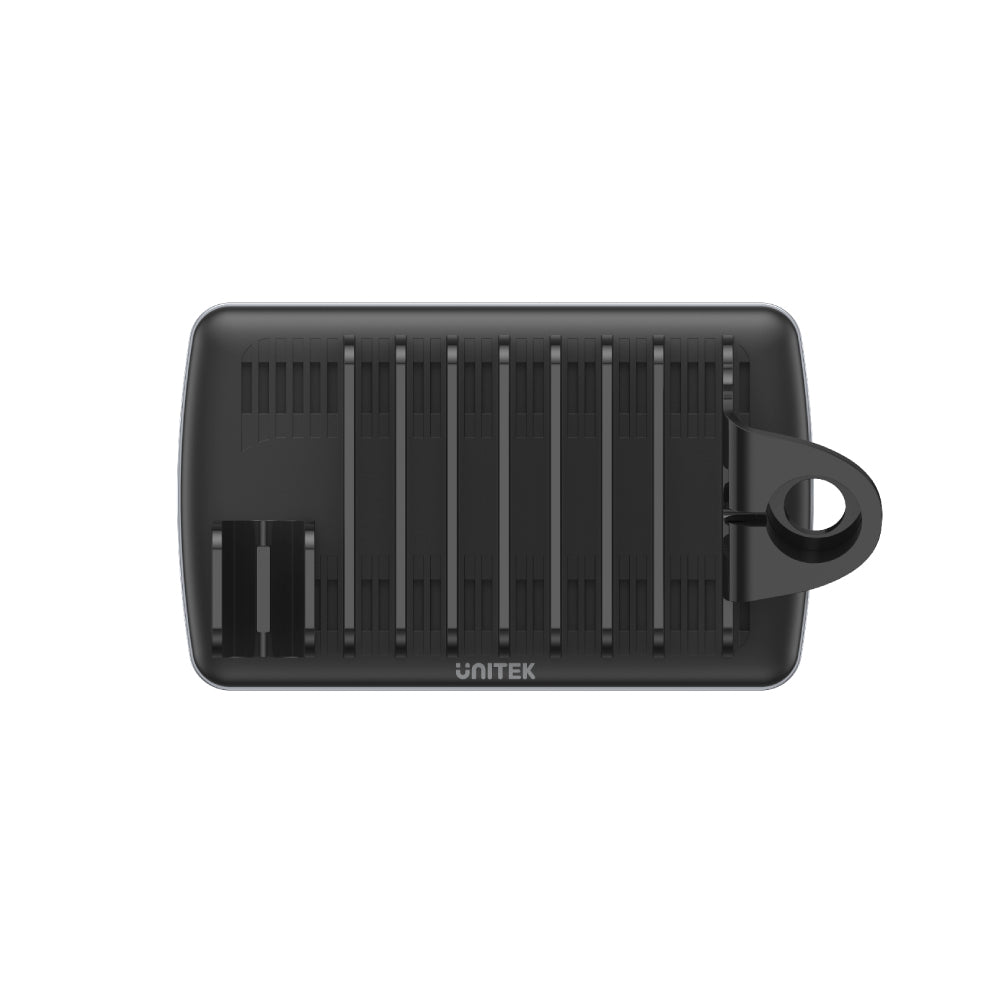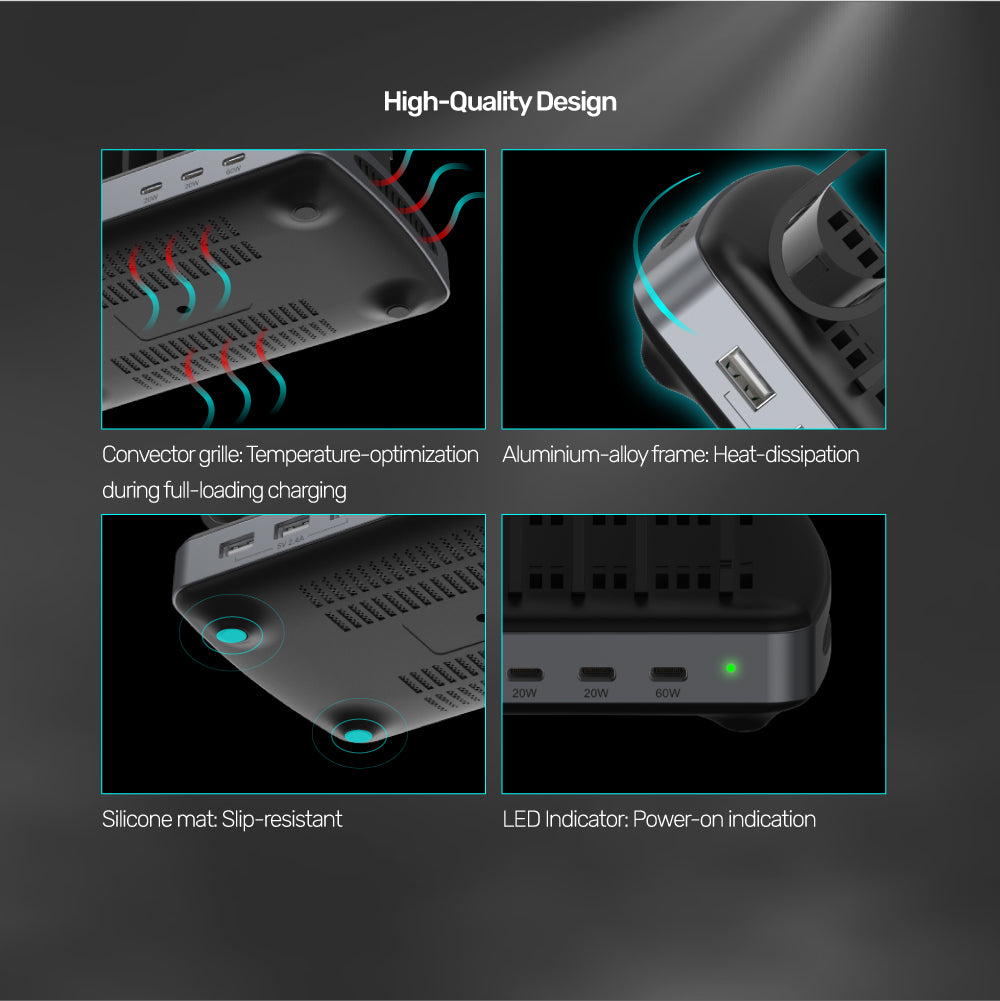 Smart HP6 6 Ports USB-C and USB-A Smart Charging Station 120W with Triple USB PD
This 6 ports smart charging station offers triple USB-C Power Delivery full-speed charging and 120W in total all 6 ports. It is fully compatible with your tablets, smartphones, AirPods and Apple Watch as a charging station and as a desk organizer.Remark: Package includes charging cables.
Product Description
Smart charging station offers 6-port USB output full-speed charging, 120W total power output plus dynamic current detection, fully compatible with your tablets, smartphones, AirPods and Apple Watch. Perfect for multiple occasions including working space, conference room, classroom, bedside etc.
3 USB-C ports support PPS charging protocol, to auto-adjust the voltage and current in real-time, depending on a device's charging status. One of the USB-C ports supports up to USB Power Delivery 60W to output PD3.0/2.0 protocol, and the other two support up to 20W.
3 USB-A ports support BC1.2/APPLE 2.4A/DCP/AFC/FCP, each of them supports up to 2.4A output.
Built-in three intelligent protection circuits against overvoltage, overcurrent, and short-circuit, as well as the heat dissipation system.
Excellent design for users to place on the top of this charging station, helpful on space-saving and keeping tidy. Users can simply adjust the separator slats and the slot width, to fit every device.
Made with high-quality durable ABS environmentally friendly material. The anti-slippery base keeps this charging station stable and steady.
This gift box is attached with 6 charging cables including 1 pair of PD 60W USB-C cables (25cm and 100cm) and 2 pairs of USB to Lightning cables (25cm and 100cm).
With LED indicator, clearly express the working status.
Product Spec
Color
Dark Grey
Dimension
185mm x 113mm x 35mm
Material
ABS
Aluminium
Downstream

.1 x USB-C PD (60W PD Charging)
.2 x USB-C PD (20W PD Charging)
.3 x USB-A 5V2.4A

Power Input
AC100-250V/ 50-60Hz
Power Output
Max. 120W
DC Dimension
5.5*2.5mm
Cable Length
2m
Package Content

1 x Smart Charging Station
1 x Apple Watch Holder
1 x AirPods Holder
1 x 20V/6A DC Adapter
2 x PD 60W USB-C Charging Cable (25cm and 100cm)
4 x USB to Lightning Cable (2 x 25cm and 2 x 100cm)
8 x Separator Slats (5x tall + 3x short)
1 x User Manual