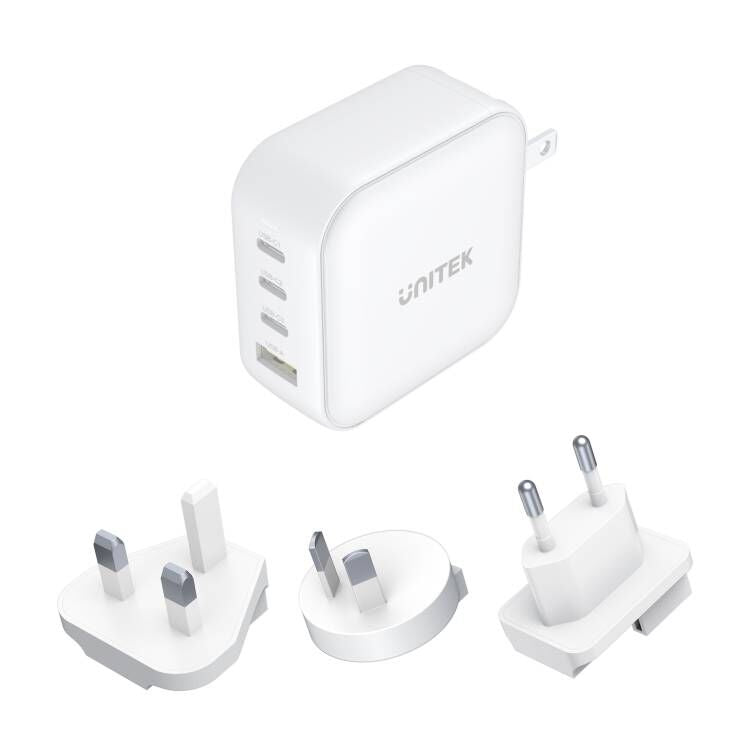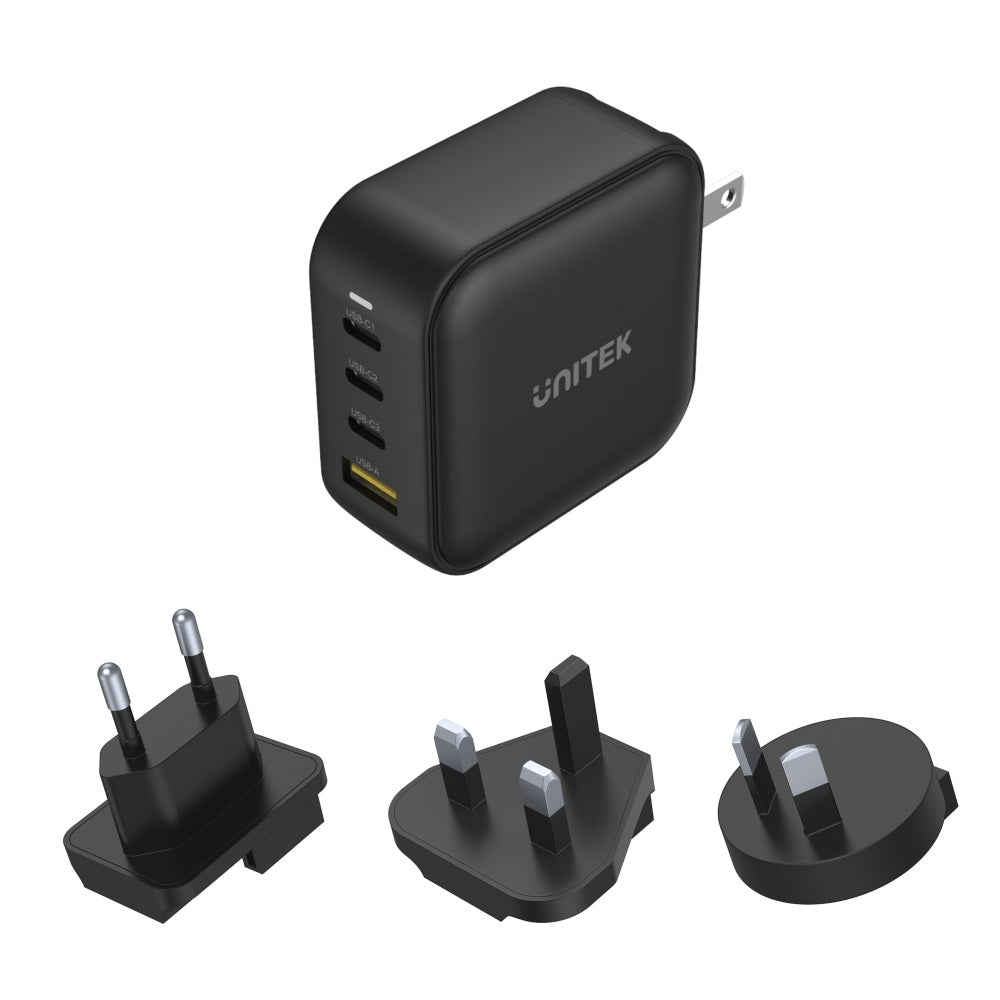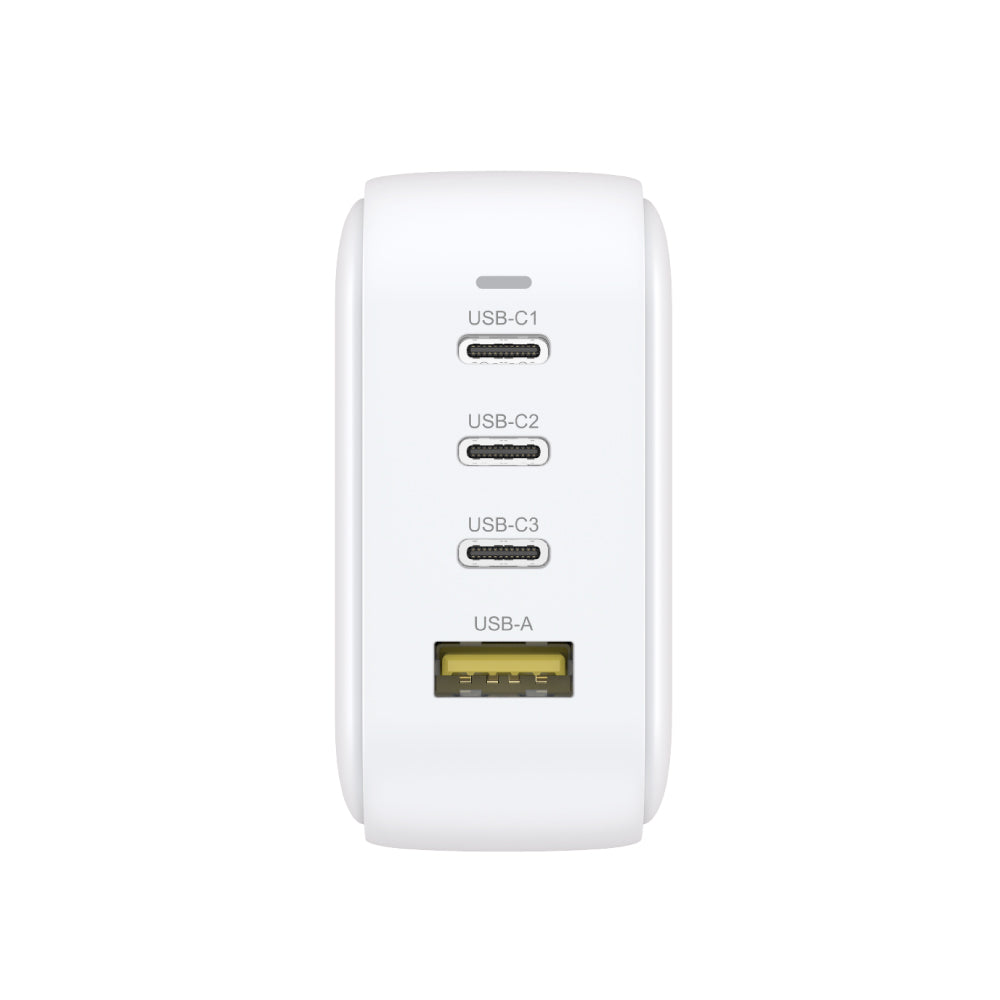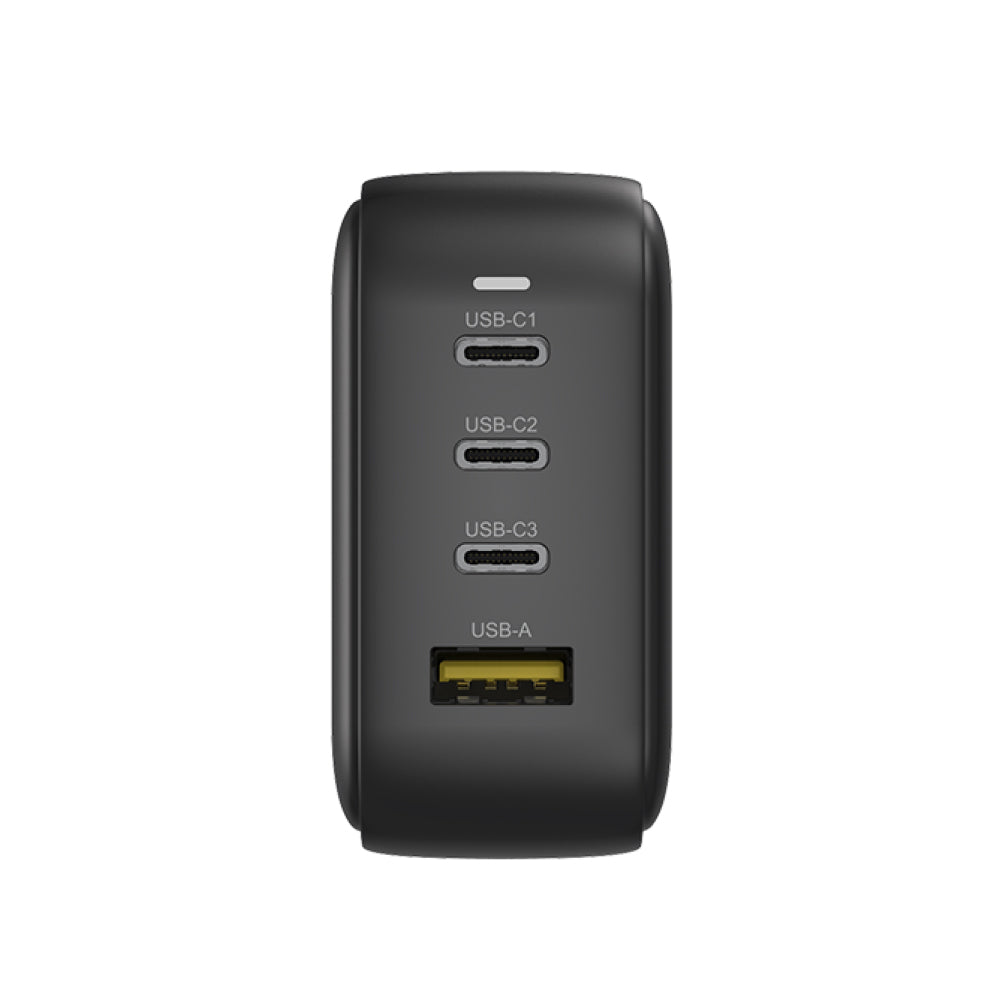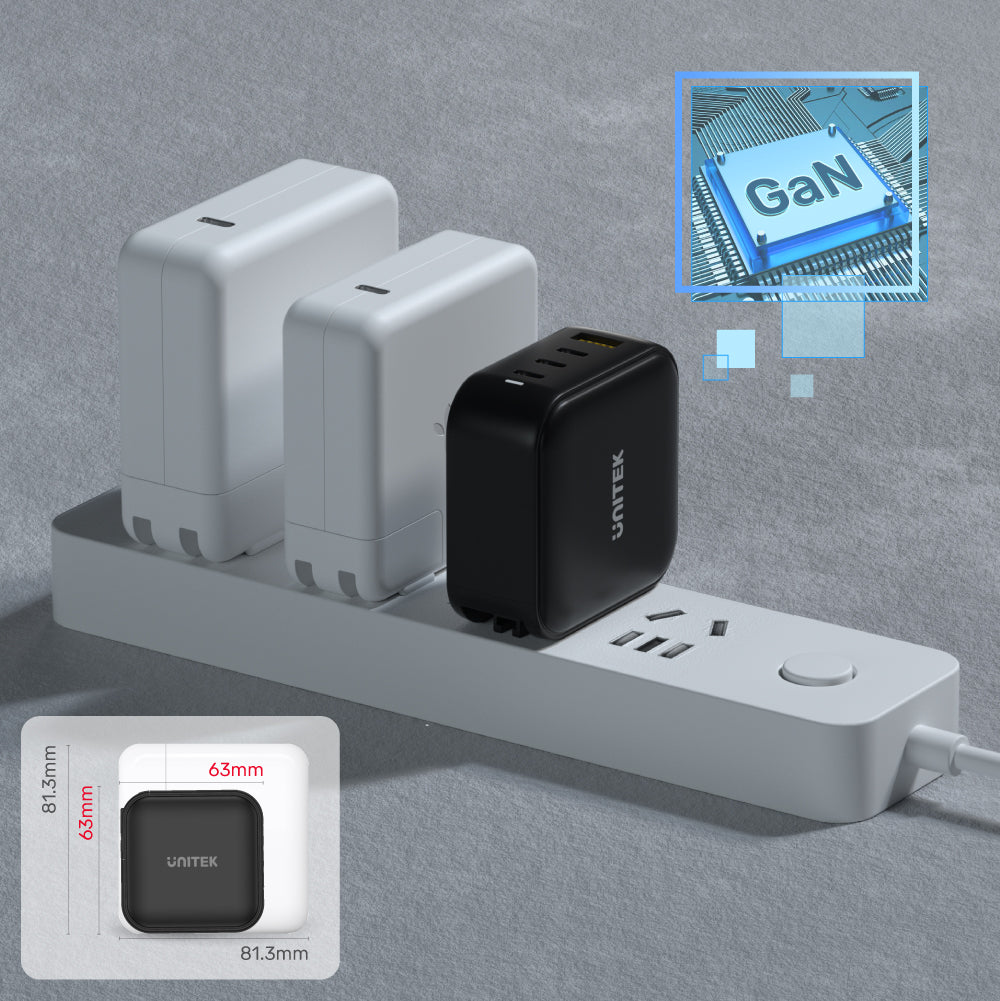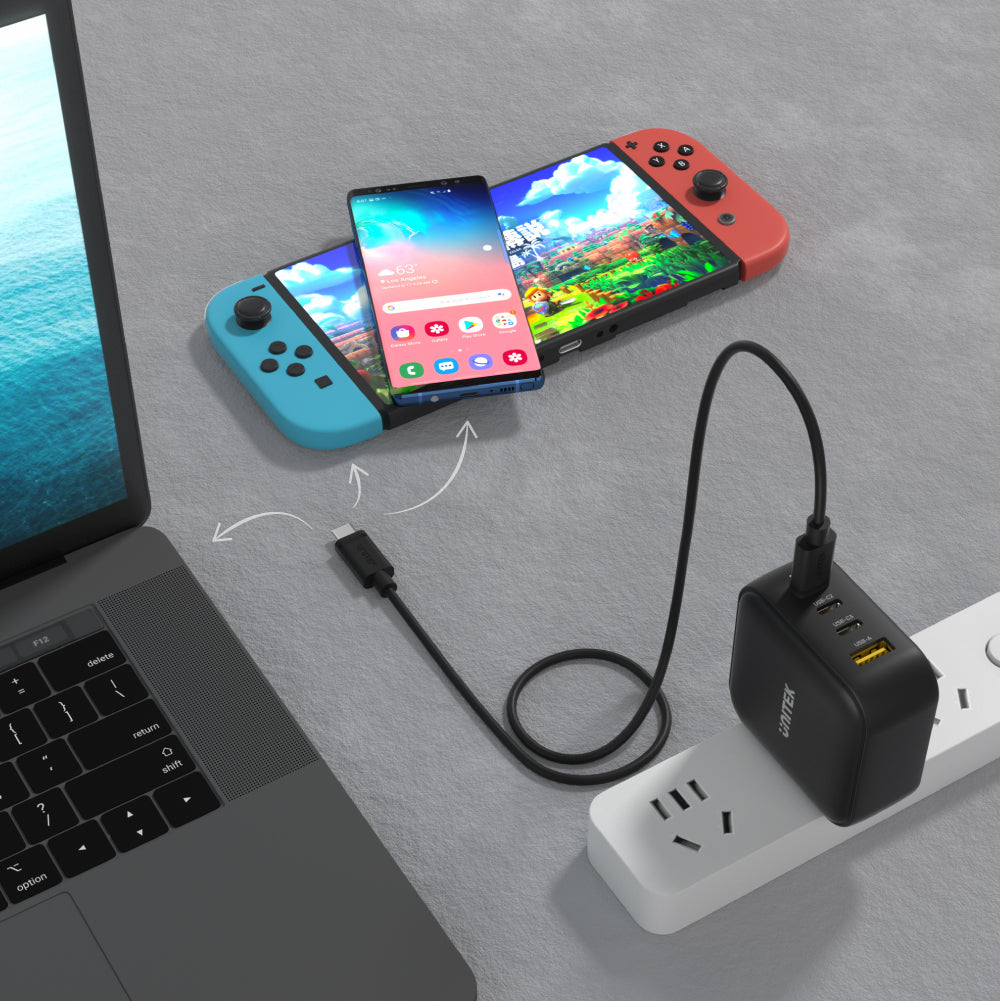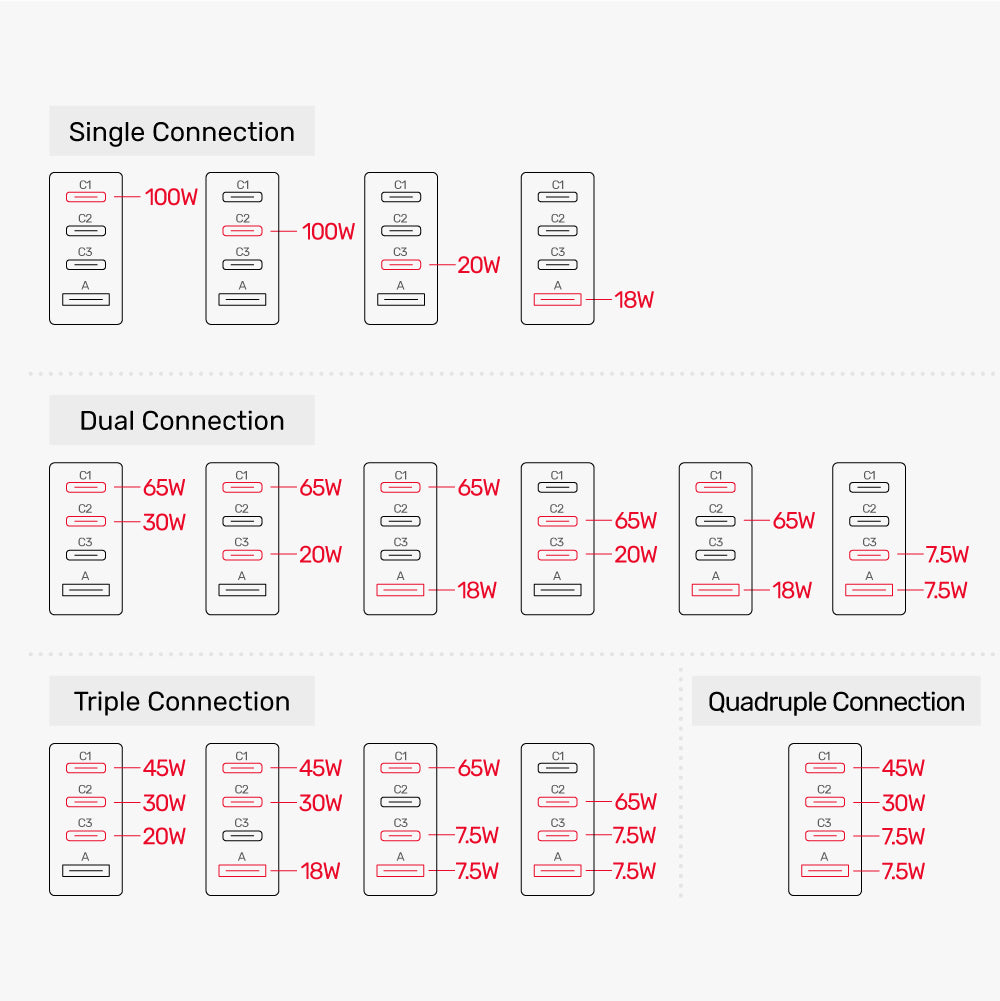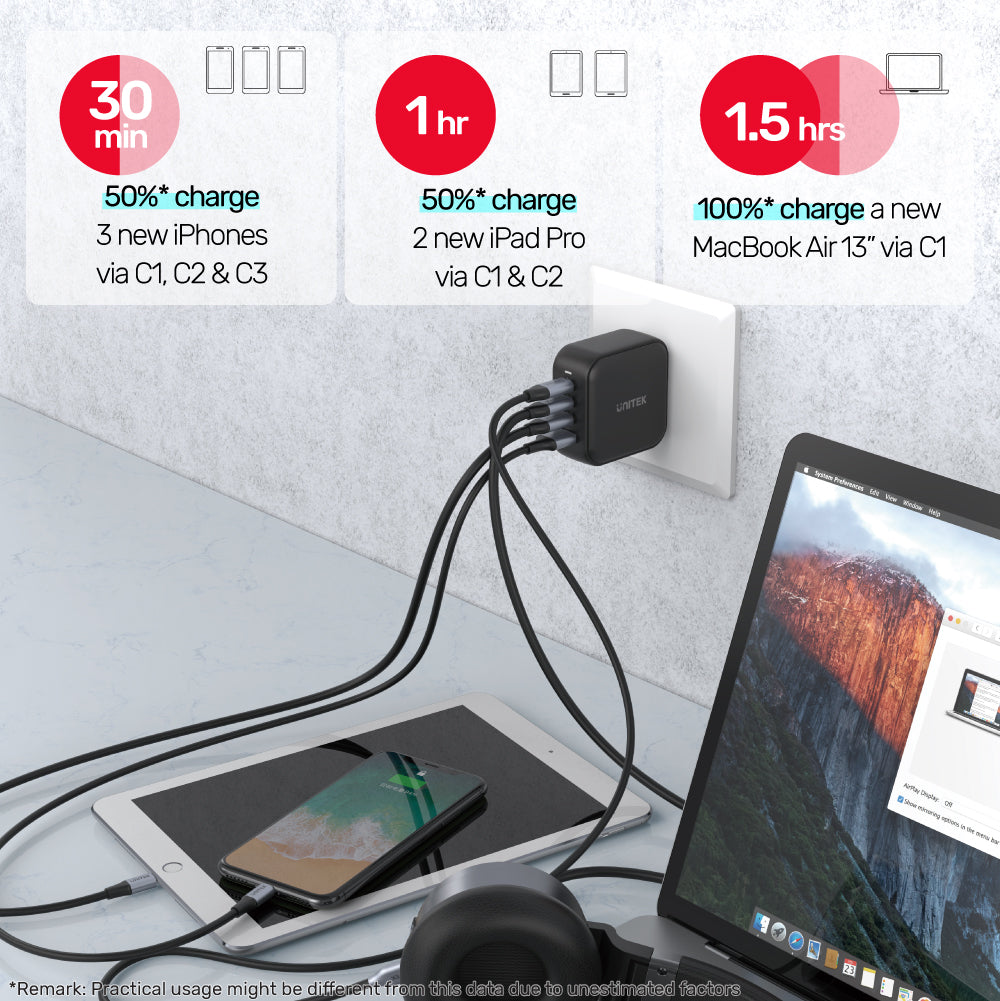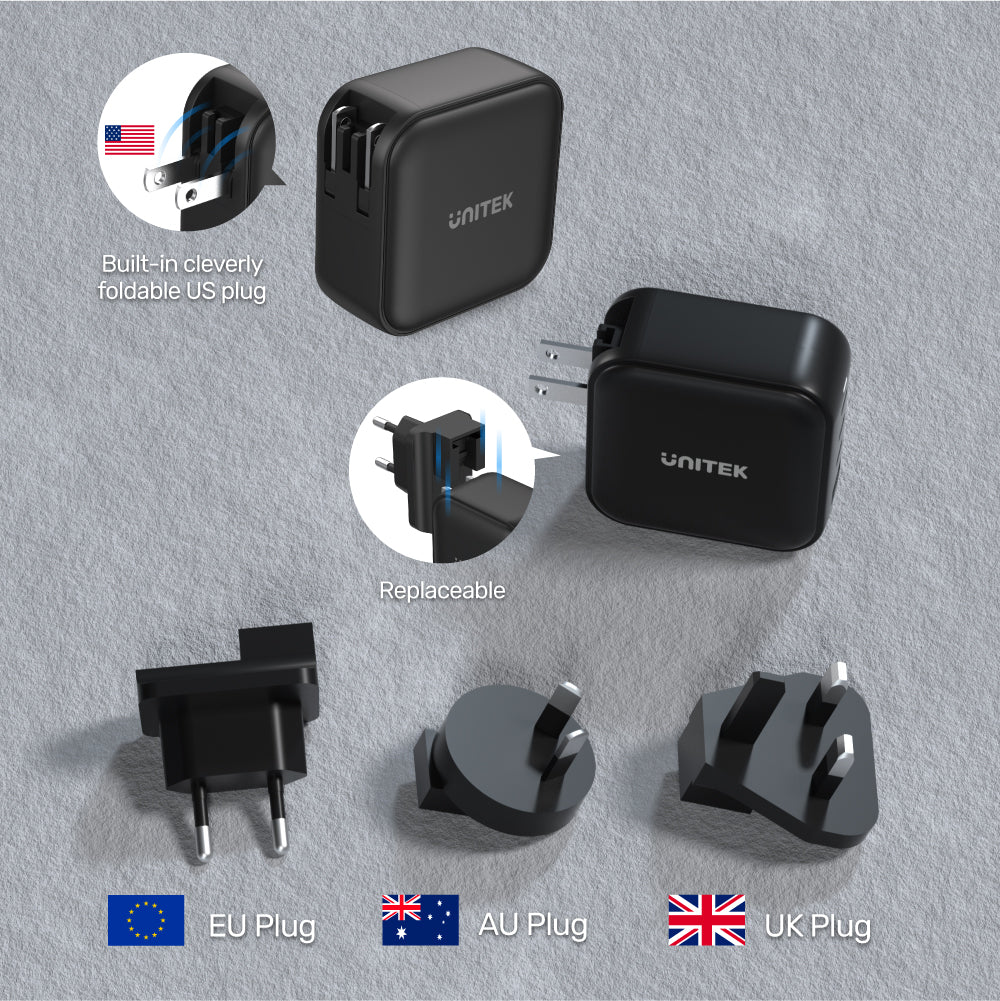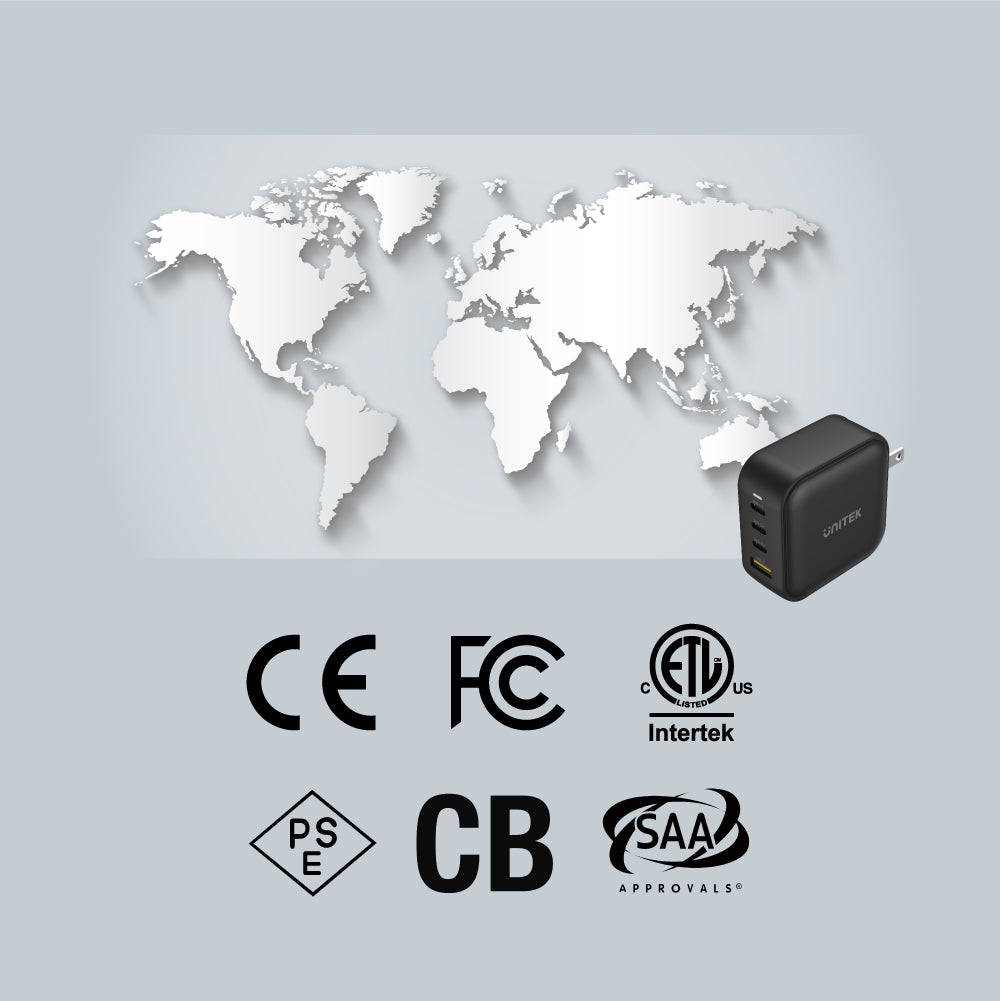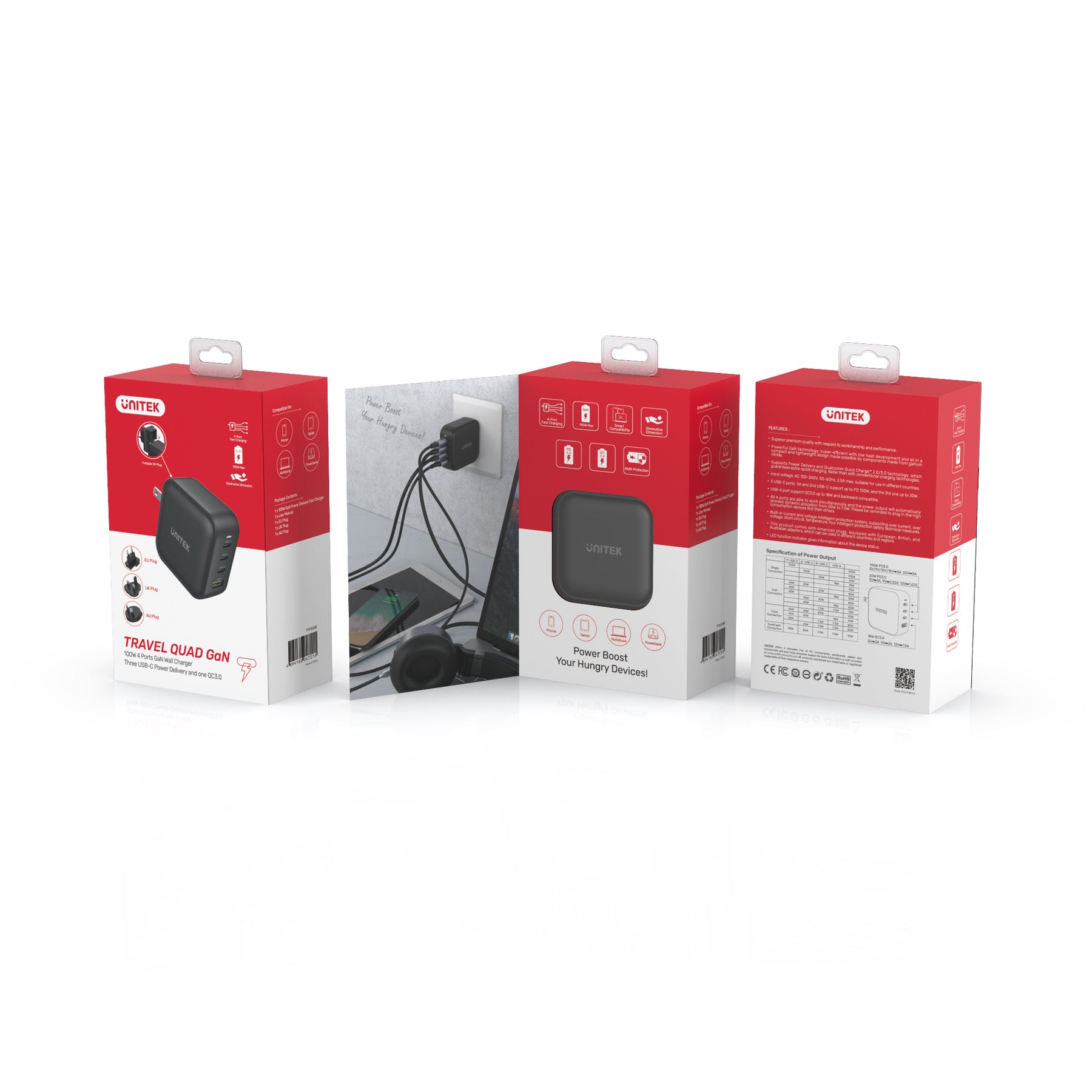 TRAVEL QUAD GaN 4 Ports 100W Charger with USB PD and QC 3.0 (Travel Charger)
Gallium nitride (GaN) is a high-performance charger compare to the traditional silicon used in charging devices. It achieves high power output with a compact size, ideal for charging anywhere. This 4 ports Black GaN charger equips with 3 x USB-C PD ports and 1 x USB-A QC port, together with replaceable plugs working worldwide for your laptops like MacBook Air, or tablets and smartphones, even when you're travelling abroad.
Product Description
Superior in craftsmanship and performance
Powerful GaN(gallium nitride) technology offers super-efficiency at current-transferring with low heat generation which also results in a compact and lightweight design.
This travel charger can be applied globally. It equips foldable US plug and comes with EU, UK and AU adapter for replacement and supports the voltage-input under AC 100~240V, 50~60Hz, 1.7A Max.
3 USB-C ports, 1st and 2nd USB-C support up to PD 100W, and the 3rd one up to 20W.
USB-A port support QC3.0 up to 18W and backward compatible.
All 4 ports are able to work simultaneously and the power output will automatically process dynamic allocation from 65W to 7.5W. Please be reminded to plug in the high consumption devices first then others.
Built-in four intelligent protection circuits against overvoltage, overcurrent, overheat and short circuit.
With LED indicator, clearly express the working status.
Product Spec
Colour
Black
Dimension
63 x 63 x 30.5 (mm)
Materials
Polycarbonate Plastic(PC)
Power Input
AC 100-240V, 50/60Hz. 2.5A
Power Output

-USB-C x 2: Max. 100W (USB Power Delivery Supported)
-USB-C x 1: Max. 20W(USB Power Delivery Supported)
-USB-A: Max. 18W(Quick Charge Supported)

Output:

Single Connection with USB-C1/USB-C2: Max 100W
Single Connection with USB-C3: Max 20W
Single Connection with USB-A: Max 18W
Dual Connection with USB-C1 & USB-C2: 65W and 30W
D ual Connection with USB-C1/C2 & USB-C3: 65W and 20W
Dual Connection with USB-C1/C2 & USB-A: 65W and 18W
Dual Connection with USB-C3 & USB-A: 7.5W and 7.5W
Triple Connection with USB-C1, USB-C2, USB-C3: 45W, 30W and 20W
Triple Connection with USB-C1, USB-C2, USB-A: 45W, 30W and 18W
Triple Connection with USB-C1/C2, USB-C3, USB-A: 65W, 7.5W and 7.5W
Quadruple Connection: USB-C1 45W, USB-C2 30W, USB-C3 7.5W and USB-A 7.5W

Packaging Content

1 x 100W 4 Potrs GaN Wall Charger
1 x User Manual
1 x EU Plug
1 x UK Plug
1 x AU Plug