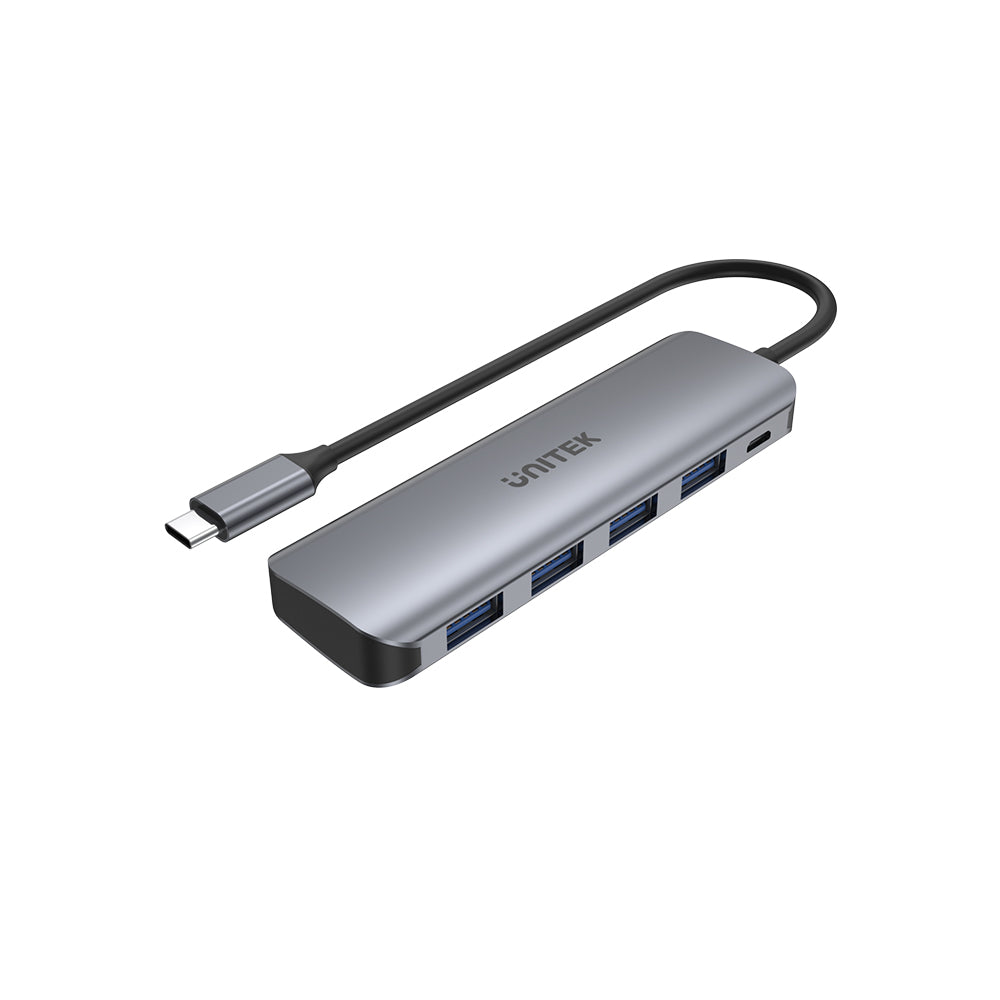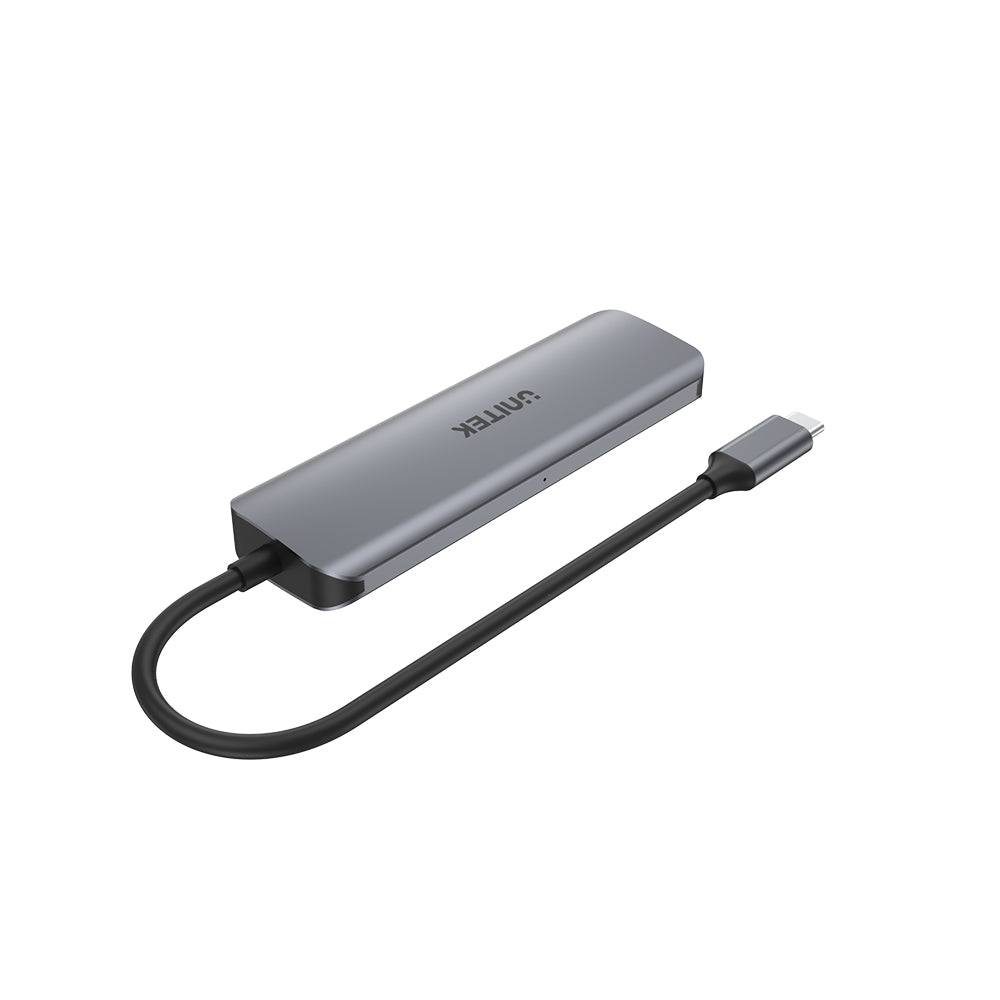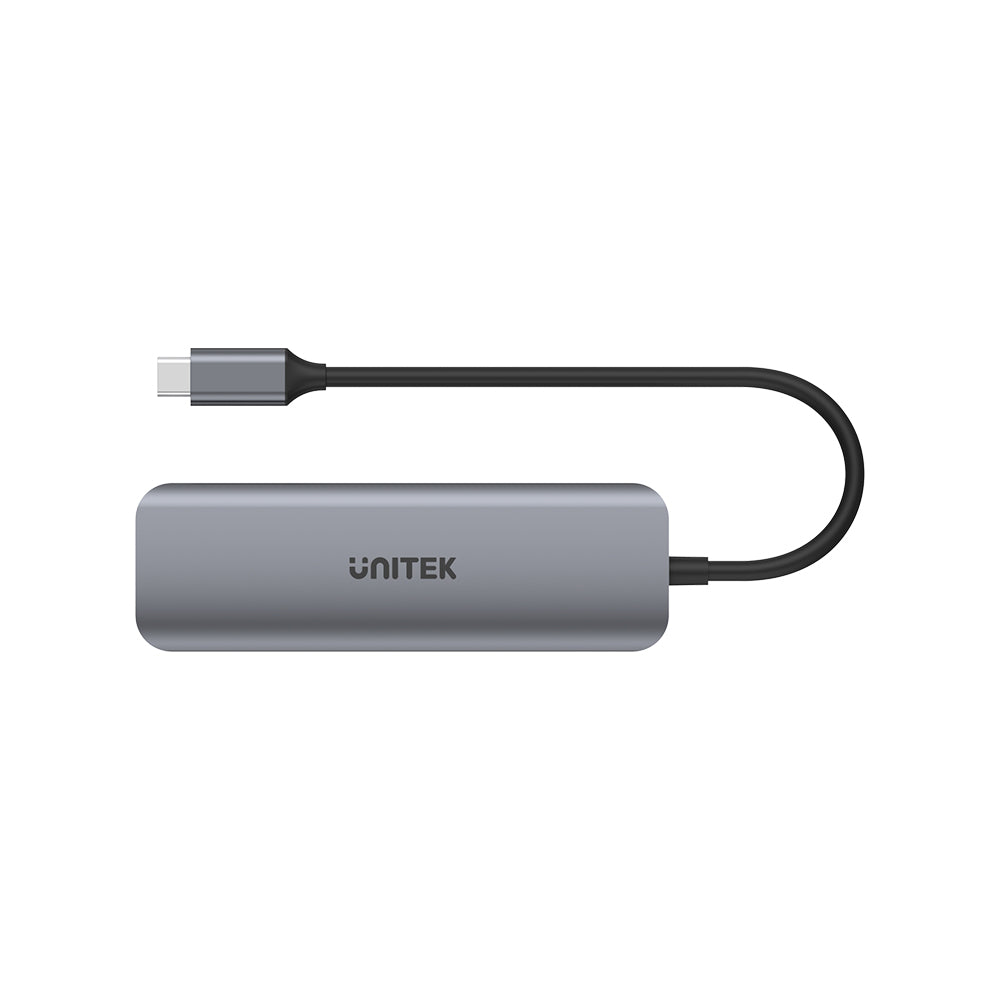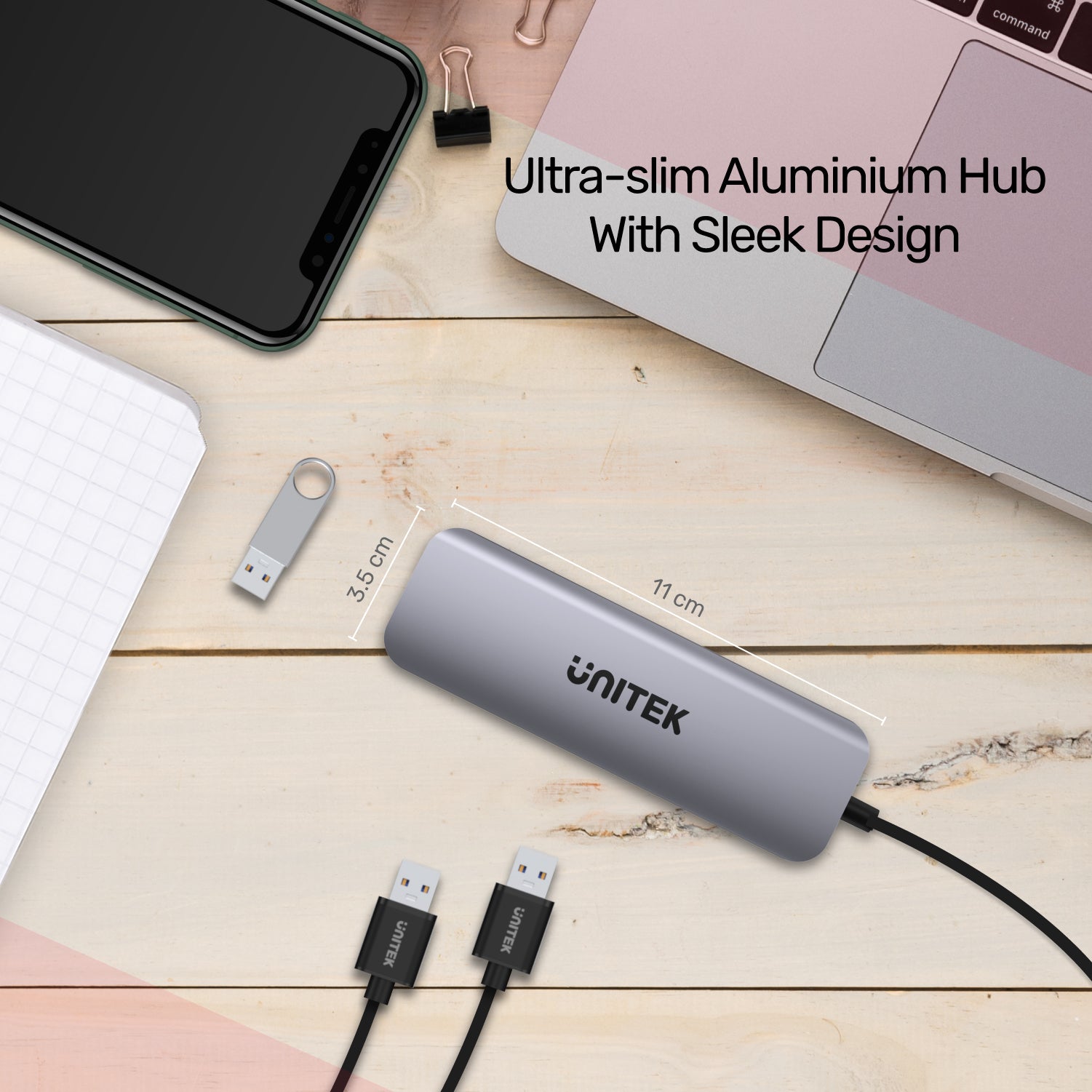 uHUB P5+ 4 Ports Powered USB-C Hub
uHUB P5+ is a USB-C 5/6 ports hub series composed of 6 models with 3.5mm width only ultra-slim aluminium housing. H1107A offers you the 4 USB-ports for expansion plus the 10W charging via the Micro USB socket.
Product Description
4 USB-A ports for easy expansion. With USB3.0 specification, the data transfer rate up to 5Gbps. Backward compatible with USB2.0/1.1.
With the Micro USB port for 10W external power input, provides reliable performance for the use of higher electricity consuming devices e.g. Hard drive.
USB-C connector allows you to connect with USB-C equipped computer, tablet and smartphone for data sync (the USB-C port on your device requires data transfer function).
Fast charging with BC1.2 technology, provides up to 5V1.5A of power per each USB-A port.
Plug and play, no driver required.
Product Spec
Color
Dark Grey
Dimension
110mm x 34.8mm x 12.3mm
Material
Aluminium
Upstream
USB-C
Downstream

.USB-A (5Gbps) x4
.Micro USB (10W Power Input)

Cable Length
20cm

Package Content

1 x uHUB P5+
1 x User Manual